With the many new restaurants opening up in and around downtown Stamford and the Harbor Point area, Bullpan Korean BBQ is the only Korean barbecue restaurant that has found its place. This spacious, two story restaurant has found a home on Summer Street, only steps away from the newly revitalized downtown area, including the Stamford Town Centre and both Bowtie movie theatres. Many know Korean barbecue from the countless social media posts about family and friends sitting around a built-in grill on a communal table, with platters upon platters of various meats, seafood, and side dishes surrounding it. Although it may seem intimidating for first-time Korean barbecue eaters to cook their own meals at a restaurant, Bullpan has created a comfortable, fun environment where the staff is well-versed in how to correctly prepare and cook the barbecue along with the customers.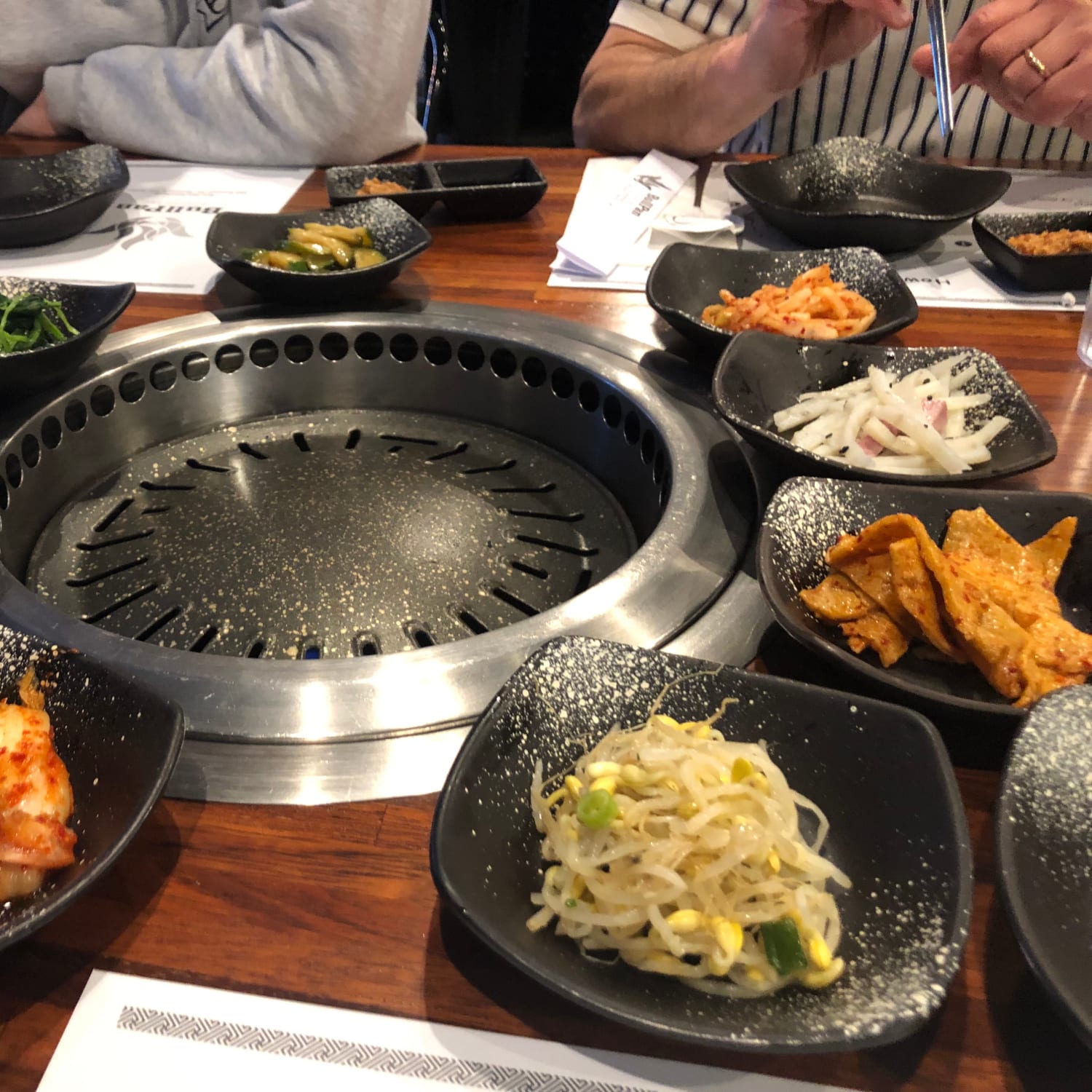 When you take a seat at this large, family friendly establishment, you are treated with the traditional Korean appetizers, known as banchan. Banchan are usually cold, pickled items including kimchi, pickled cucumbers and radish, and fish cakes (odeng). While you enjoy the small dishes, you can have a chance to pick dishes from the menu, which includes many traditional and delicious options, varying from soy-garlic chicken wings (crunchy and delectable) to the tteokbokki (thick rice cakes in a spicy, sour red sauce). Nothing is more traditional to drink with Korean barbecue than soju, a Korean rice alcohol that pairs perfectly with the grilled meat and seafood, cutting through the richness without being too strong. Bullpan has a wide variety of different soju, but it is incomparable to the range of meats and other protein that they have to offer for the main portion of your meal.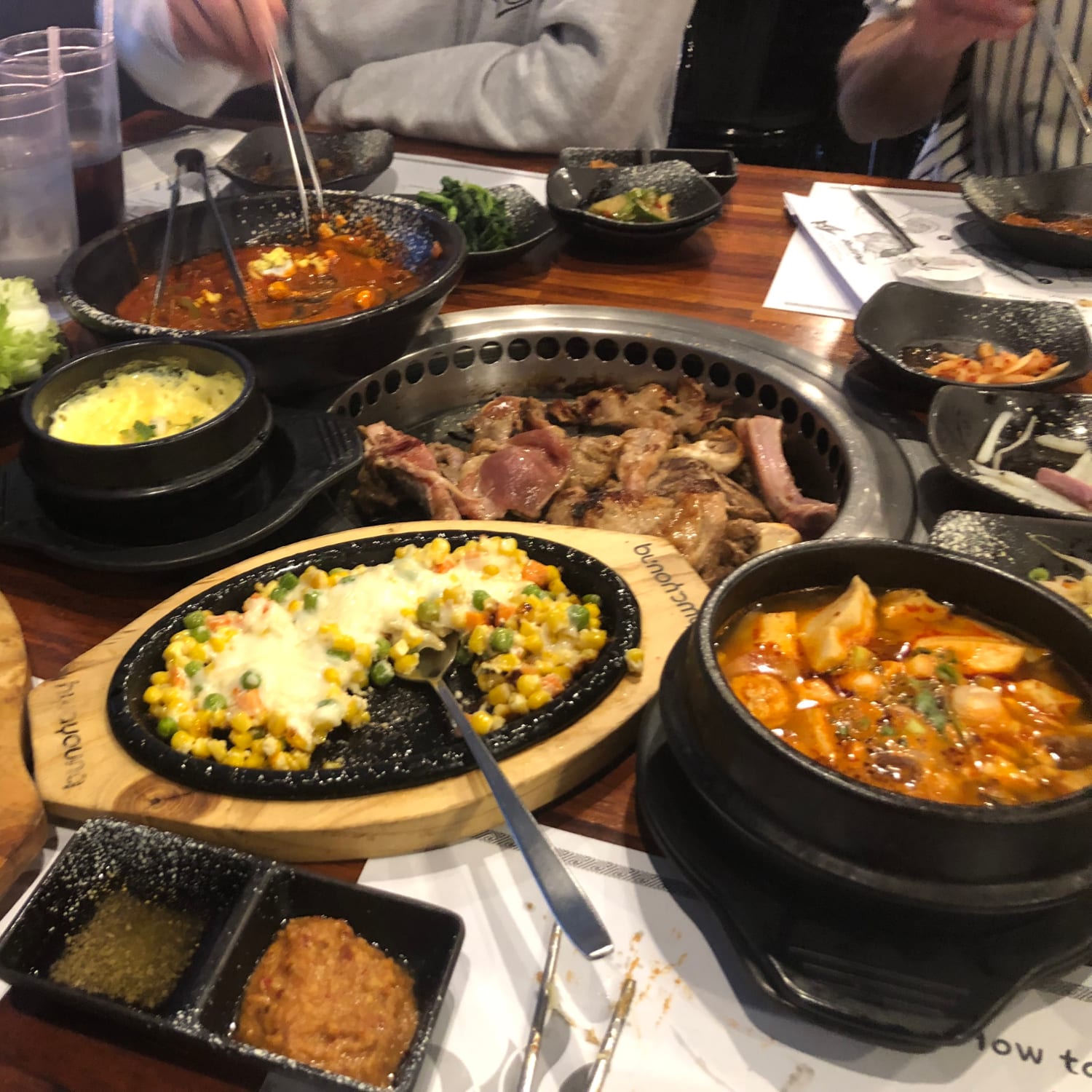 The menu at Bullpan does a great job of telling you how much you should order based on how many people you are with, and they offer combination specials as well. Our favorites were the tender, fatty pork spareribs, along with the spicy, crisp bulgogi (thin strips of pork meat marinated in a spicy sauce made with the fermented Korean paste known as gochujang). With the meats, we ordered a delicious tofu and seafood stew was both complex and simple at the same time. You are guaranteed leftovers, which somehow become even better the next day at home. Bullpan has proved that it has the potential to become a Stamford staple, and along with being in a prime location and having amazing food, also appears to be paving the way for Stamford to become to the next food-hub in the state!
Bullpan Korean BBQ