In recent years, Stamford has seen an increase in the number of Thai restaurants, but a new restaurant has taken the city by storm. Kano is a Thai-Vietnamese style noodle bar that specializes in both traditional street food found in Southeast Asia as well as the usual Thai and Vietnamese dishes that we love. In the past, I have found that a lot of Thai restaurants in the area feature more or less the same menu, so it refreshing to a see a restaurant that is embracing authentic street-style cuisine, and the results are fantastic.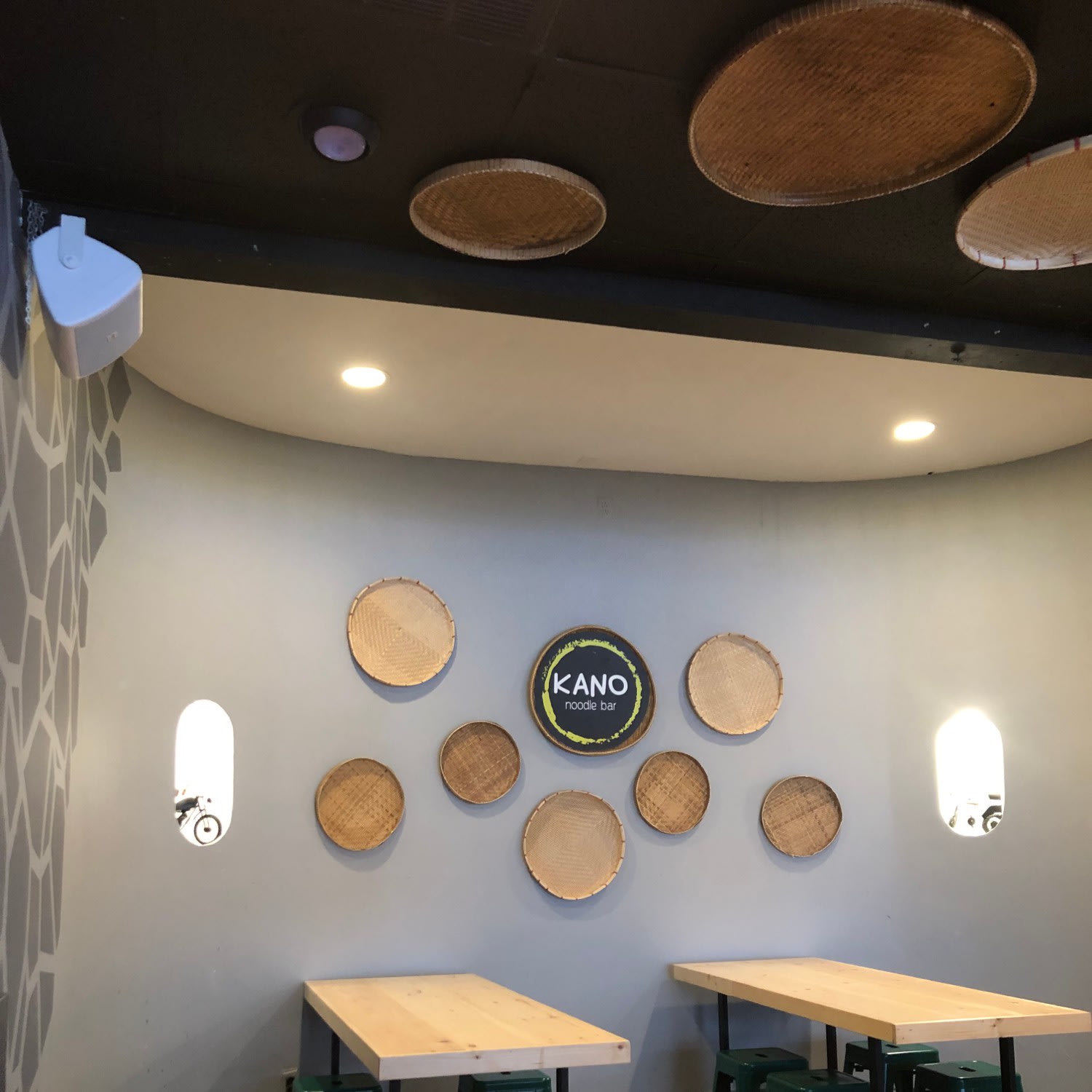 When you walk into Kano, which is located on Summer Street directly across from the movie theatre, it feels as if you are walking into a restaurant in Bangkok. It is open and bright, with the walls and ceilings covered in traditional bamboo steamers, an interesting and beautiful decor. The restaurant is new, as the owner told us they opened up only 6 months ago, but the food that we had tasted like the chef had vast experience in the complex flavors and combinations of Southeast Asia.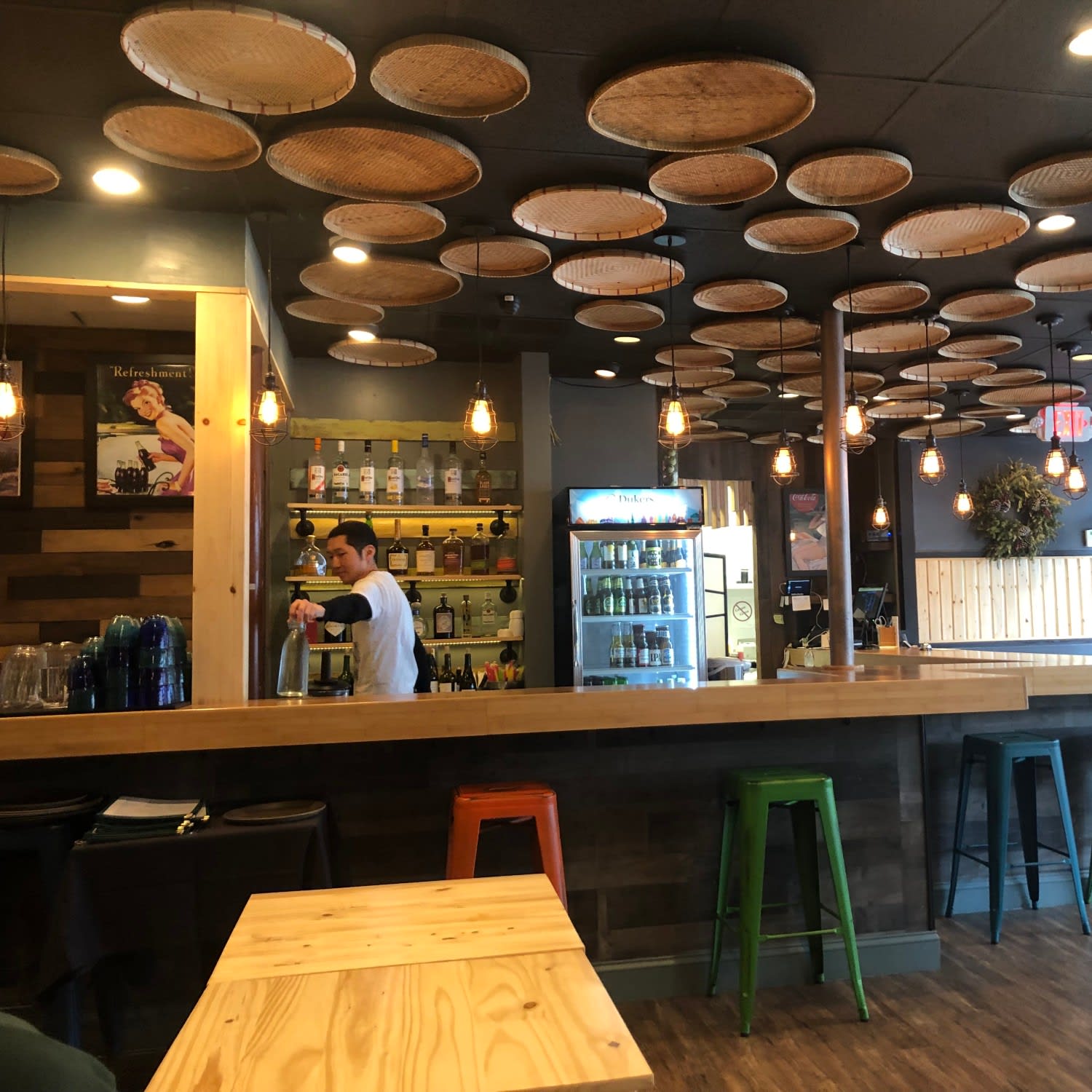 The menu has many options, ranging from the common noodle and rice dishes including drunken noodles and pad see ew (stir fried noodles flavored with a sweetened soy mixture), to Vietnamese pho and summer rolls. Once you flip the menu over, you can see that the restaurant has embraced the "street food" concept, and features a long list of dishes you would find on the street, including Thai beef noodle soups, papaya salad and sticky rice, and crispy skin duck curry.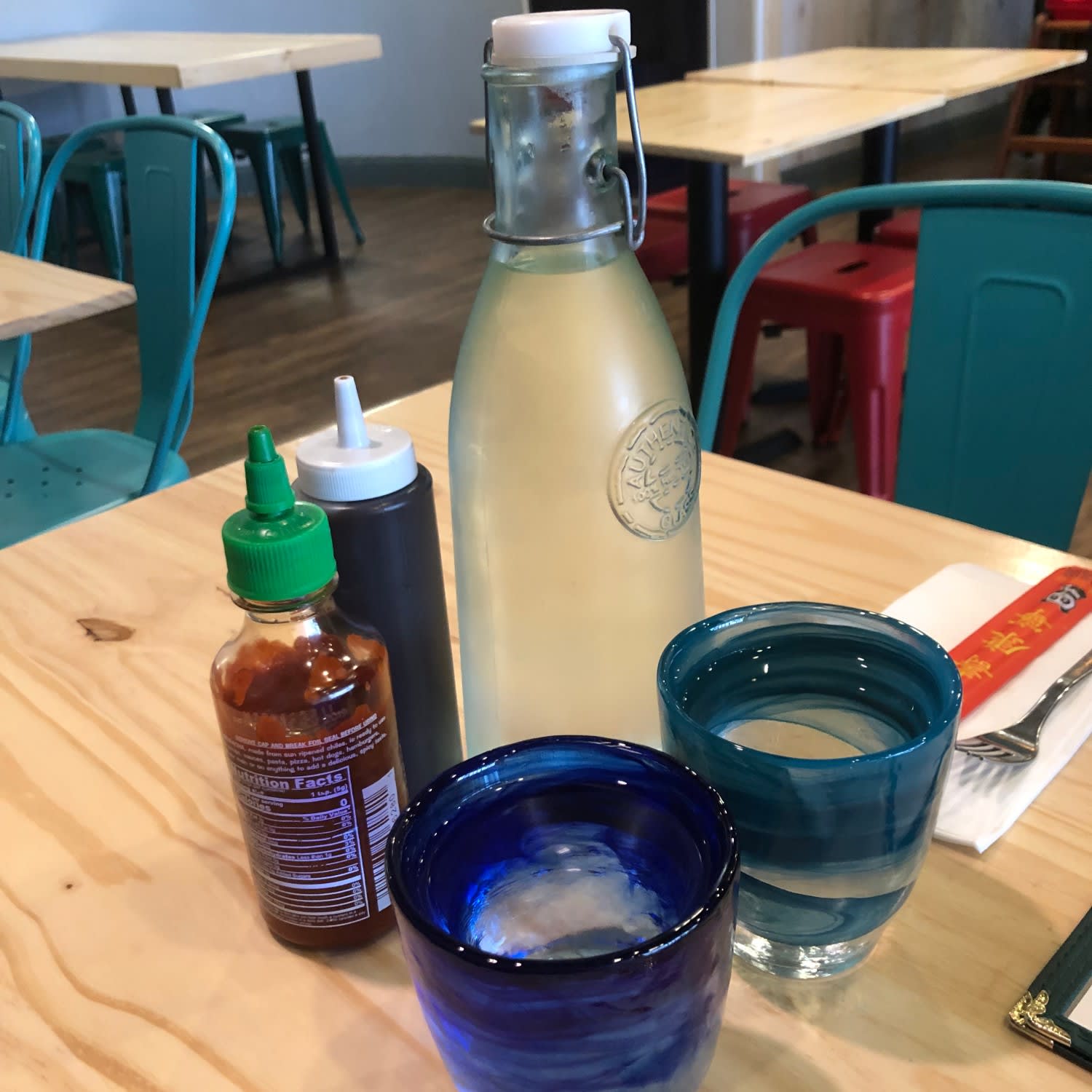 For those who love ramen, you will be happily surprised to see a list of different types of Japanese noodles, alongside the noodle soups from Southeast Asia. We started with the crispy spring rolls, filled with rich chicken and vermicelli noodles, and served with a sweet and spicy chili sauce. The edamame were cooked perfectly, not too salty yet not bland.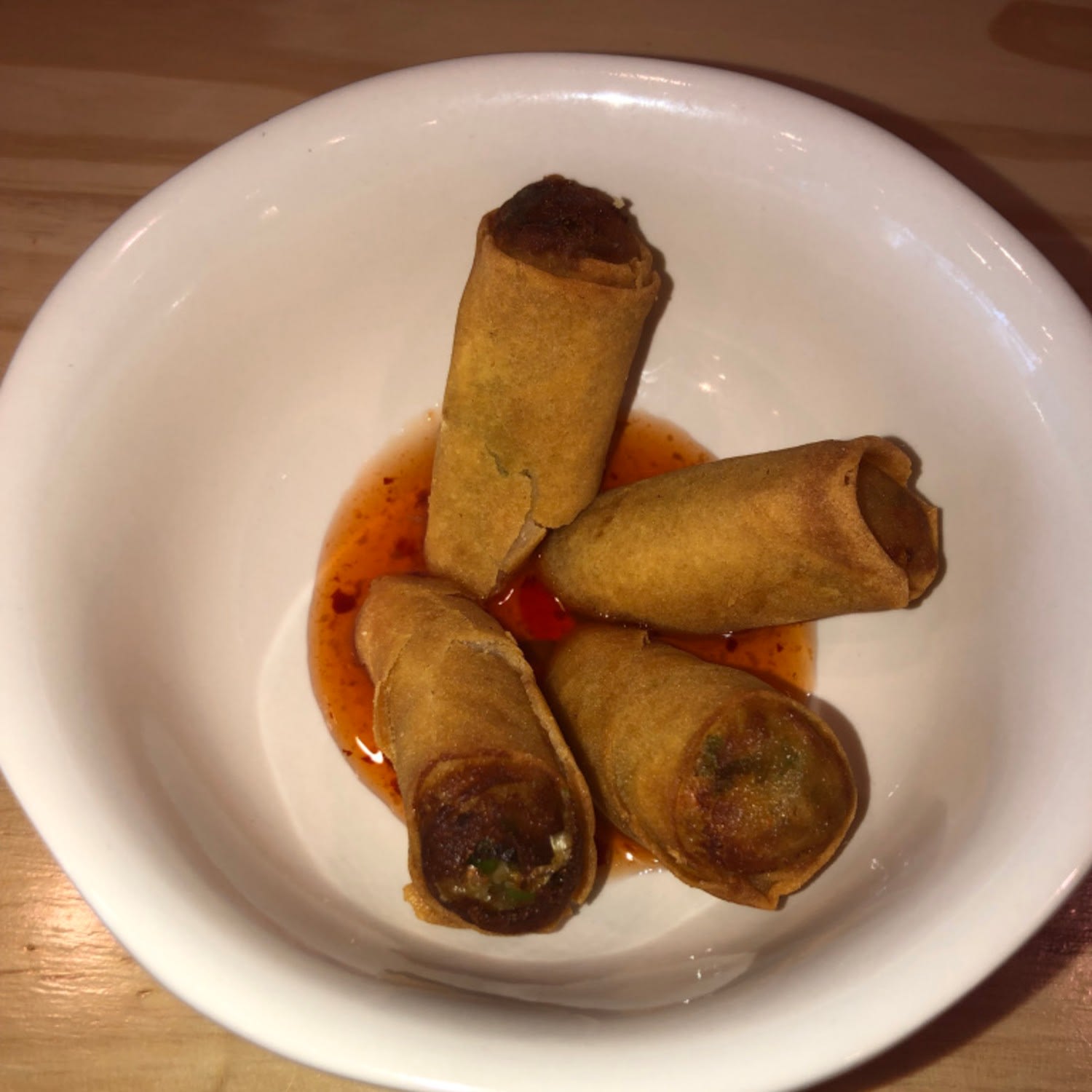 From the fully stocked menu, we ordered the chicken pho and the Thai Penang curry. The pho was everything that I love about heartwarming chicken soup, chock full of fresh veggies, moist chicken and rice noodles, and Thai basil.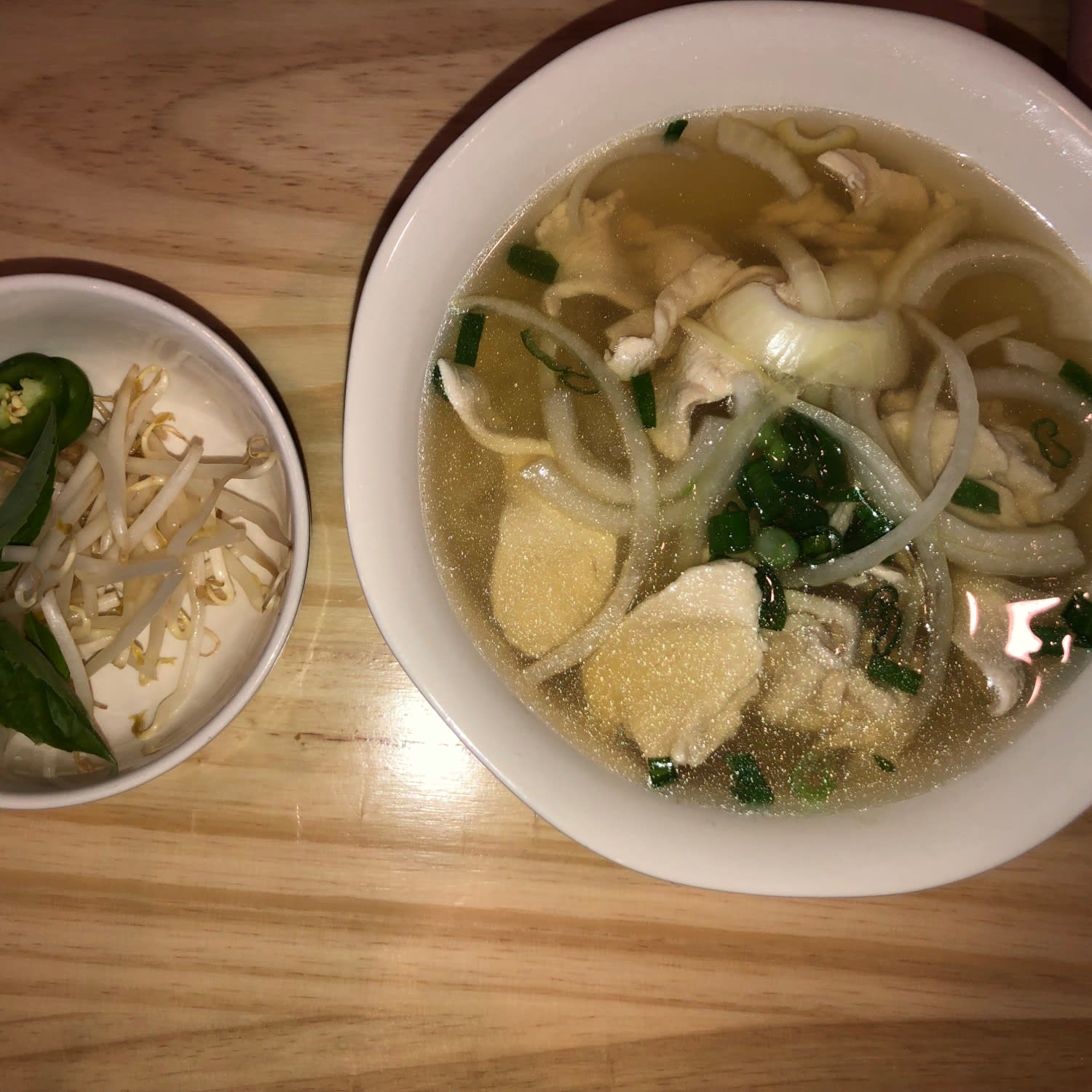 The curry was spicy and thick, with hints of chilies and fish sauce. The sticky rice on the side was amazing, and there was not a drop left when we finished. The server was extremely knowledgeable about the menu and the dishes on it, and was able to tell us how the dishes were made and with what ingredients.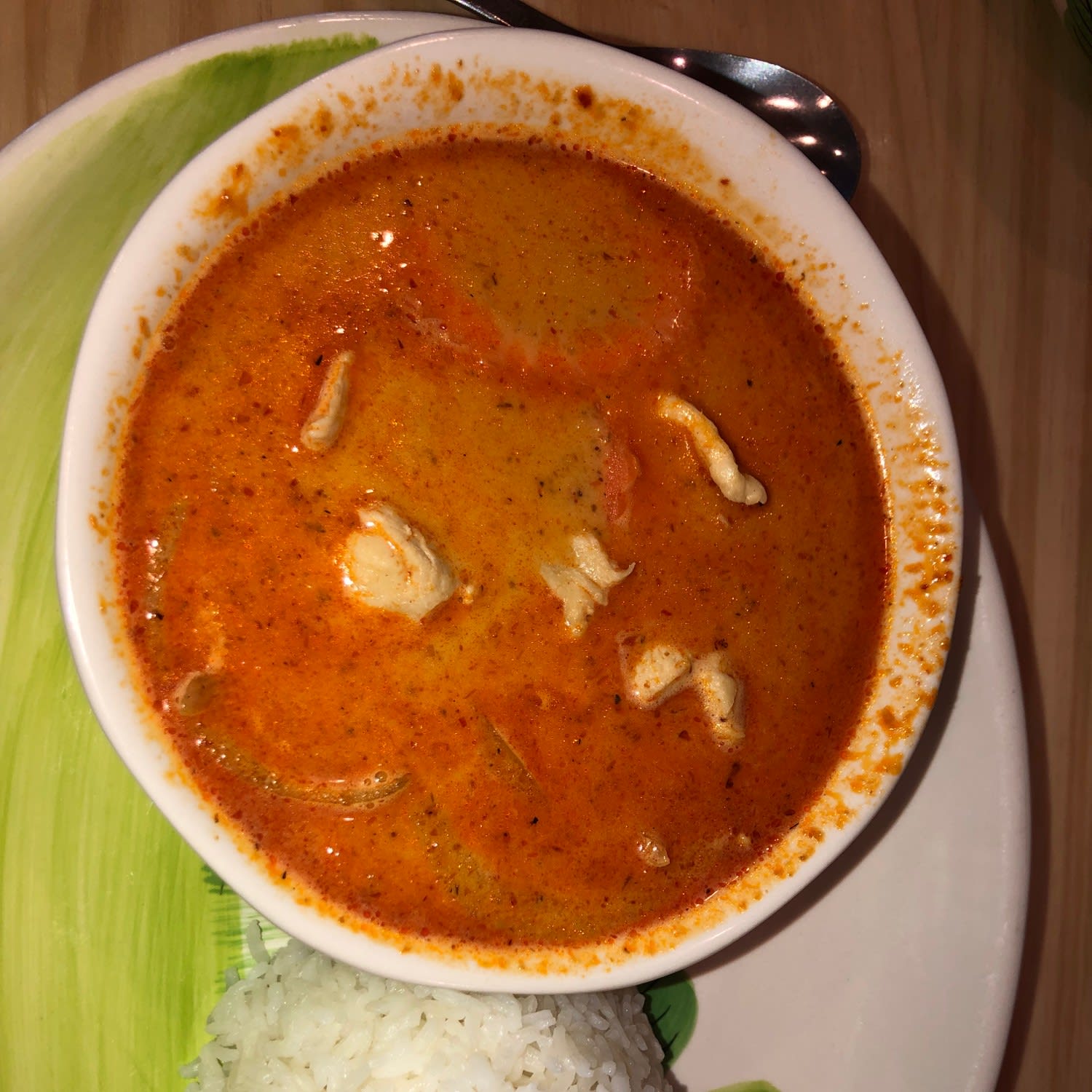 Kano Noodle Bar has really stood out for us out of the Thai restaurants we have been to in Stamford, and it is a great family restaurant that will leave you with a full stomach and only a miniscule dent in your wallet. When you're in the mood for authentic Southeast Asian food, Kano is the place to be!
Kano Noodle Bar