Stamford has a bounty of amazing Japanese food, but this week we decided to cross the border into Greenwich on a journey to seek out what has been called the best sushi spot in Fairfield County. Located on the west side of Greenwich close to New York, Bambou Asian Tapas is right next to The Mill, a historic mill and waterfall area that provides a beautiful view when you sit on the large balcony area the restaurant has to offer. This is not your average sushi joint, but rather a restaurant that plays with the idea of Spanish tapas, but changes it by adding a sort of Japanese fusion.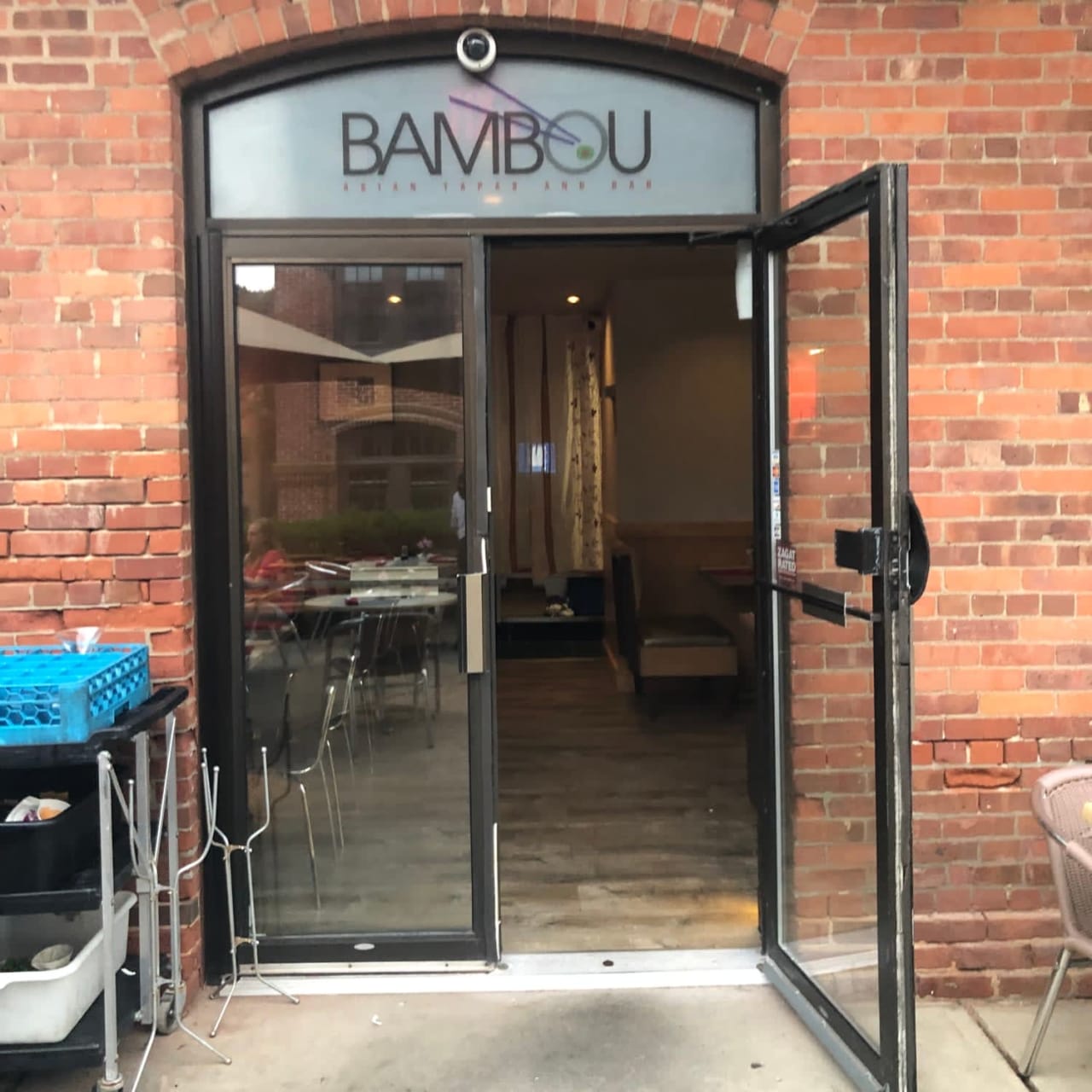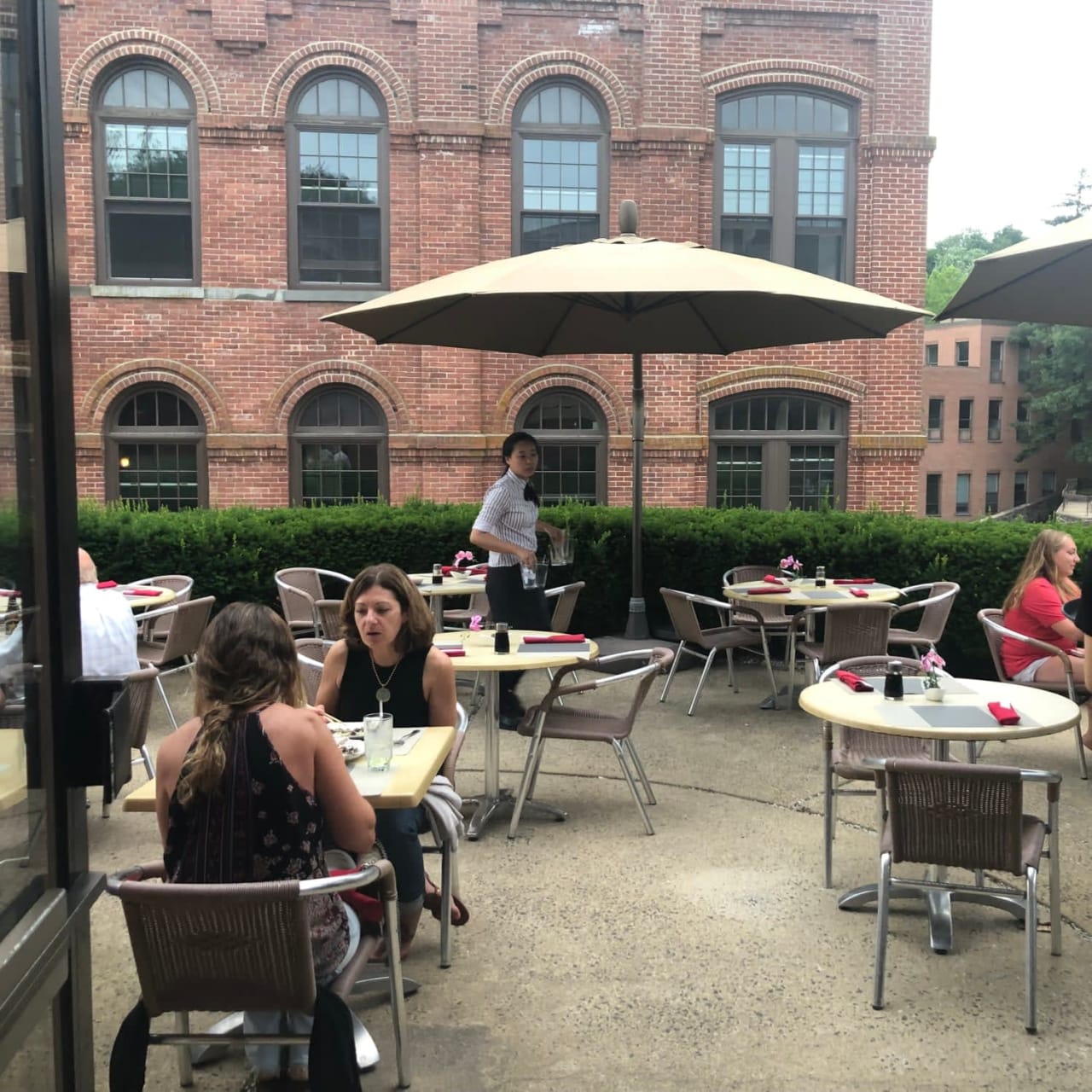 When you go to Bambou, you must sit outside, because the sound of the crashing waterfall next to you and the historic buildings next door provide an ambiance that is unforgettable. They have an extensive drink menu chock full of cocktails, wines and beers, and Japanese sake. The coconut mojito was sweet and not too strong, and paired perfectly with the "tapas" we ordered first. We decided on the rock shrimp tempura, edamame, and the beef negimaki. The shrimp were perfectly crisp on the outside and coated in a mouthwatering spicy aioli style sauce with hints of sriracha, and the edamame were tender and not too salty. The negimaki was seared well on the outside and stuffed with chives, a perfect one-bite appetizer.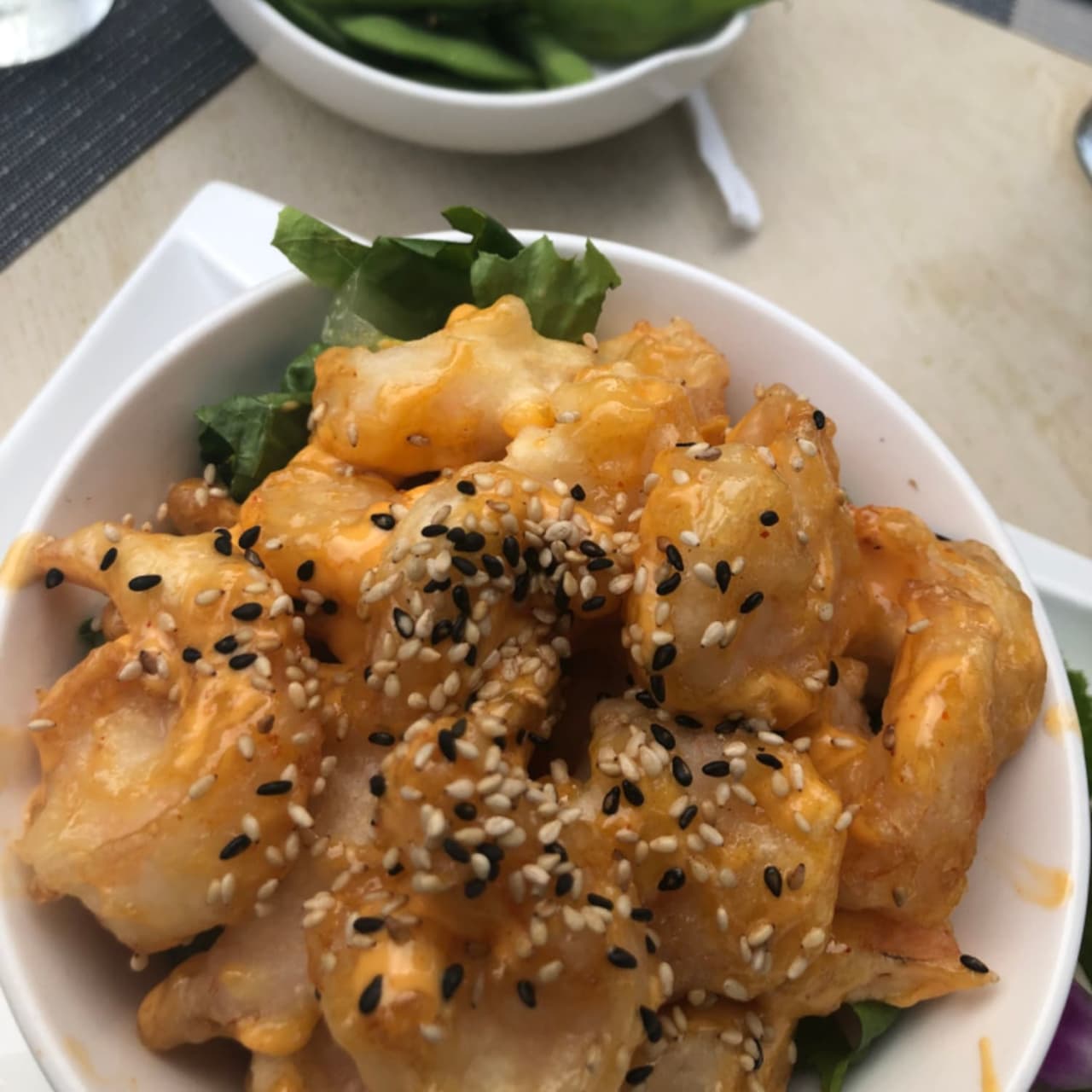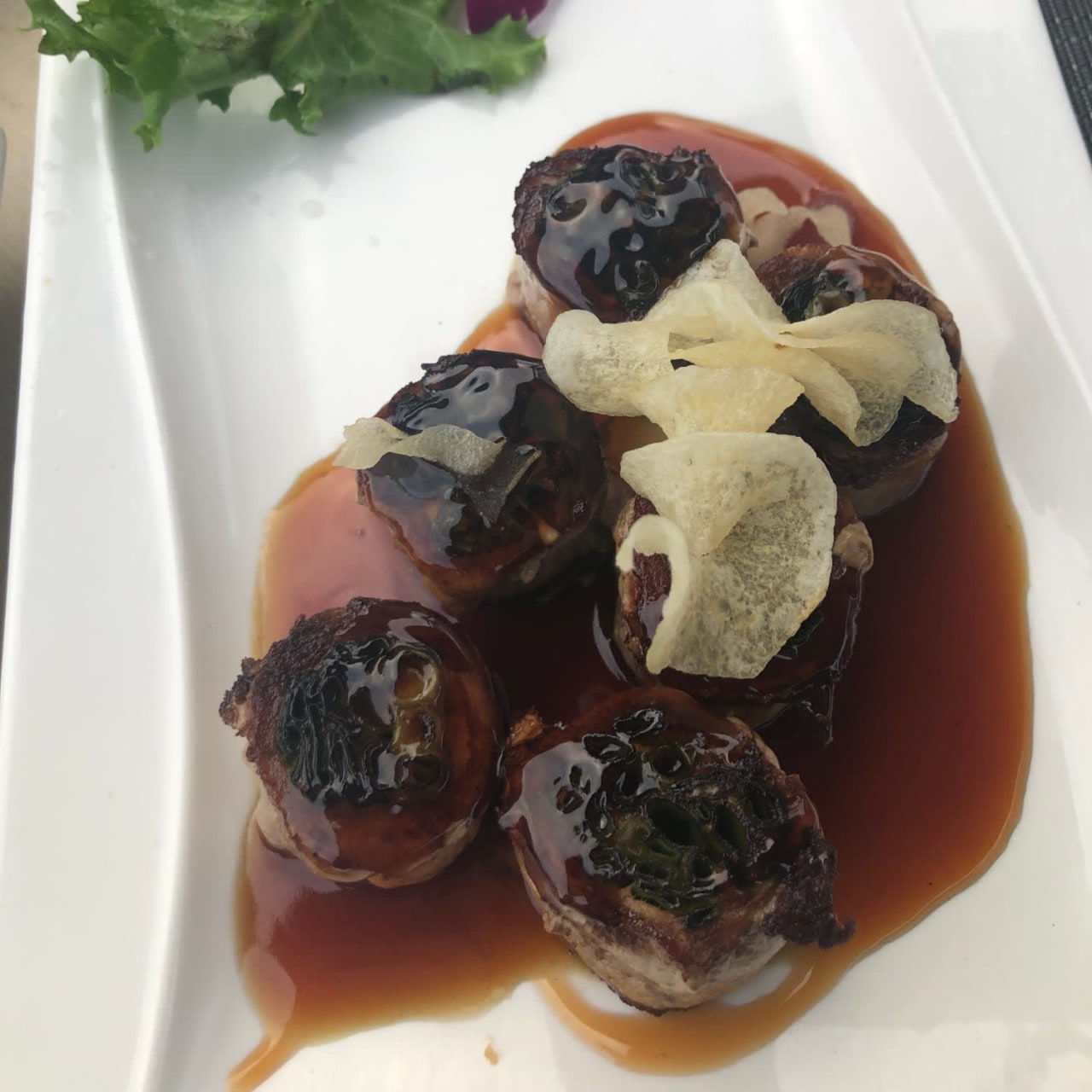 We took a long time to pick out the sushi rolls we wanted to try, half in part because the menu had so many great varieties of rolls that we were interested in, and half in part because we wanted to order the entire menu! When we finally settled on which to order, we went with the Mexican roll (spicy tuna and tobiko), the spider roll (soft shell crab with avocado), the gaga roll (spicy salmon with a sweet soy glaze), and the tiger roll (tuna, salmon, and white seaweed).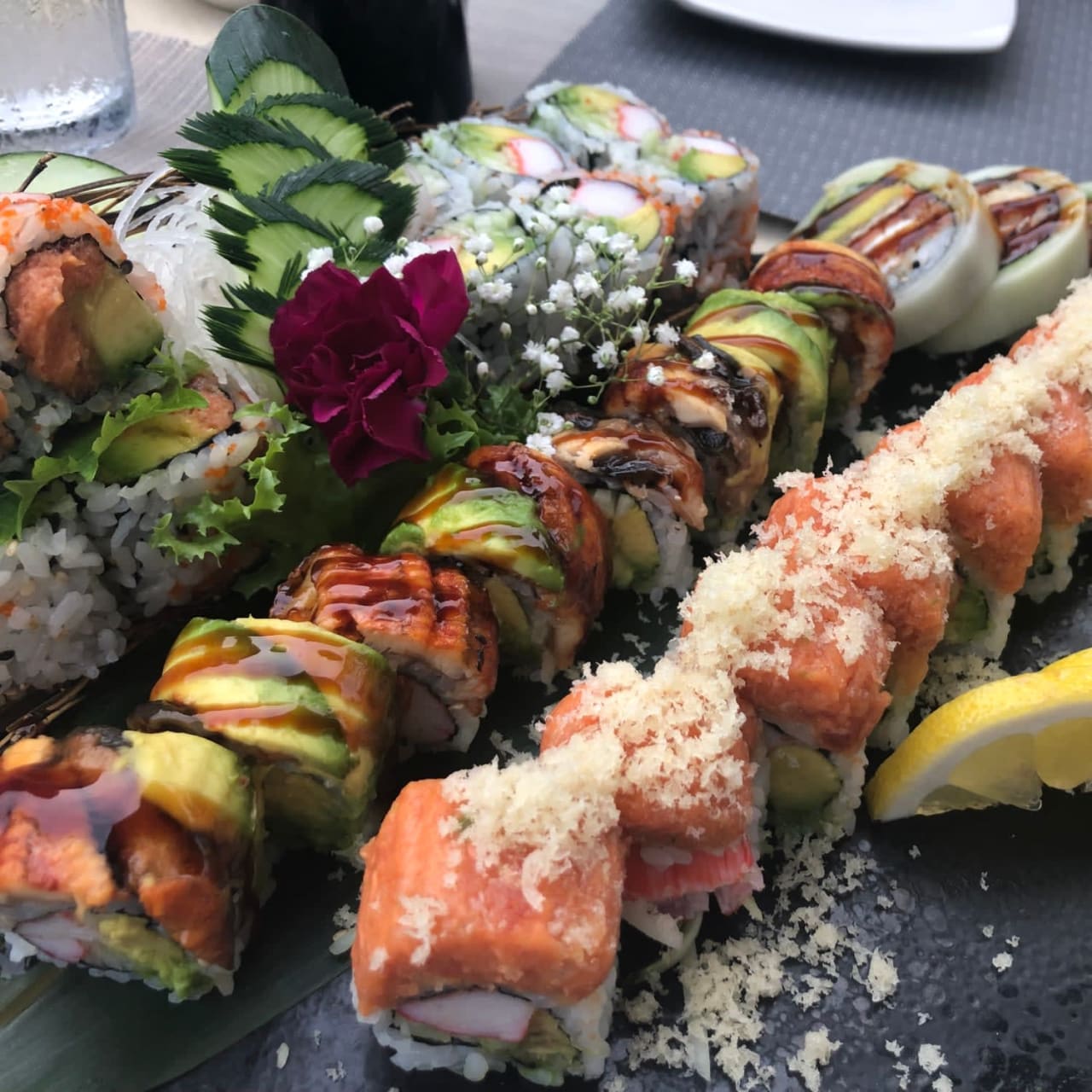 The rolls came out on an artistically designed wood platter ordained with decorated vegetables, wasabi and pickled ginger, and looked more like a painting than sushi. For all the time it took us to decide on what to order, we should have taken a longer time to eat, but when the dust settled and we placed our chopsticks down, we realized that the sushi was so amazing that we ate and ate until nothing was left but the plate itself. Bambou, even though located in Greenwich, is worth the short trek it takes to get there. The location, ambiance, and most importantly food is to die for, and if you're looking for excellent sushi with a view, Bambou is the place to be.