Ramen has been on the rise in the United States for a while now, and it just so happened that one of my favorite ramen restaurants in the country opened its doors right near our house, on Bedford Street close to downtown Stamford. Mecha Noodle Bar specializes not only in traditional, Japanese style ramen, but also in the delicious, more simple Vietnamese soup known as "pho" (pronounced "fuh"). This restaurant has 3 other locations in Connecticut, including the close-by one in South Norwalk. When we walked into the new restaurant on Bedford Street, it was bright and airy, with cool wood designs hanging from the ceiling.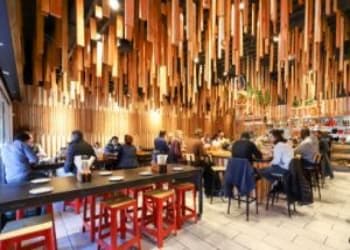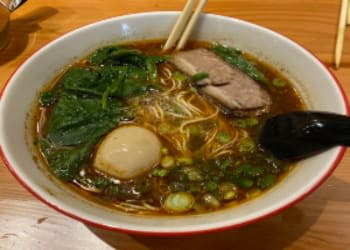 It was a vibrant, fun restaurant, yet it wasn't loud at all. Their is a large bar area in the center for people to come and hang out and have a drink, and there are larger tables around the space for a more formal lunch or dinner. I am friends with the manager, who came and introduced us to the menu. Along with the pho and ramen, there is a variety of snacks and appetizers, including gyoza, wings, and "bao buns", which are filled with things such as Korean Fried Chicken (KFC) and tofu.

​​​​​​​The manager brought over one of their seasonal specialties to try, the crispy brussels sprouts and tofu. The brussels were crispy and sweet, with the crunchy tofu pieces offsetting the spicy thai chili dressing. They were honestly to die for! To drink, we picked an earthy green tea, that was perfect for the cold, snowy day. They also have different flavors of bubble tea, which you could choose to spike or not. For our main course, we all decided on three different soups. The pho ga (Vietnamese rice noodle soup with chicken and bok choy) was comforting and seasoned perfectly, with the side of bean sprouts and thai basil contrasting the richness of the broth. The tonkotsu 2.0 ramen, as it is called, was also rich and satisfying, with the ramen egg cooked just slightly, allowing for the yolk to run into the broth and make it even more tasty. The chashu pork belly was tender and fall apart in your mouth amazing, and the noodles were springy and light. The third soup was the spicy beef noodle soup, which wasn't too hot, but spicy enough to warm up the brisk weather outside. The noodles were thick and toothy, and the soft cooked egg made the broth luscious.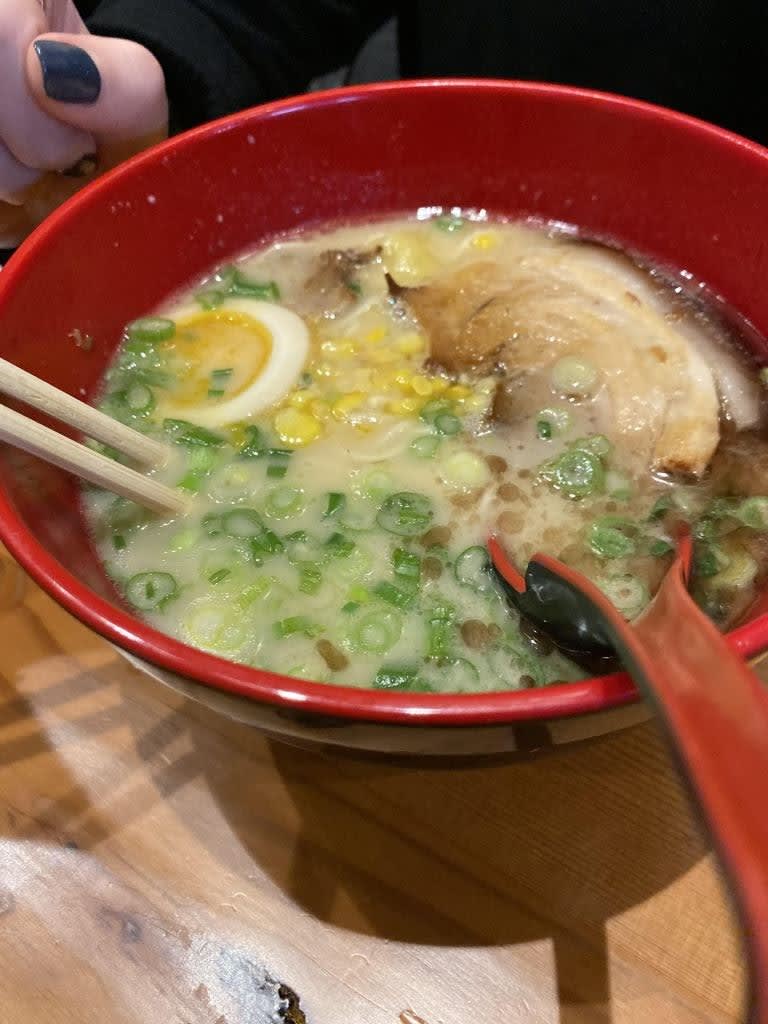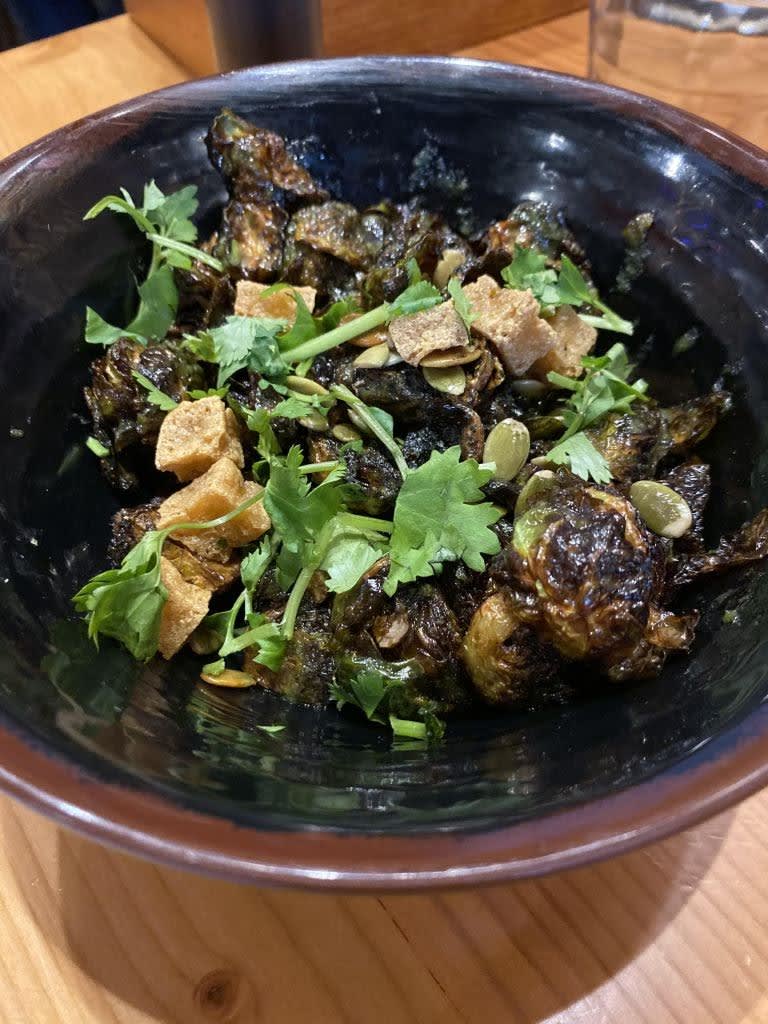 Each dish was cooked to perfection, and the amazing service and friendly staff made the meal even more delightful. If you are looking for a flawless, extremely satisfying bowl of pho or ramen, and more, look no further than Mecha.
151 Bedford St, Stamford, CT 06901