Good, authentic Indian food has always been hard to come by in Stamford. Throughout the years, we have tried every option available not only in Stamford, but in Fairfield county as a whole. Recently, we were driving downtown, and passed the strip mall at Bulls Head for the millionth time. This time, a new restaurant caught our eye: an Indian restaurant. We immediately pulled over, and had to head in. My son makes Indian food at home very often, and after he came back from a two week long trip across India, he made it at least once a week. We tried spicy, potato rich Northern Indian food from the Delhi area, coconut and fish based dishes from the South, and my favorite: small street food dishes from Mumbai.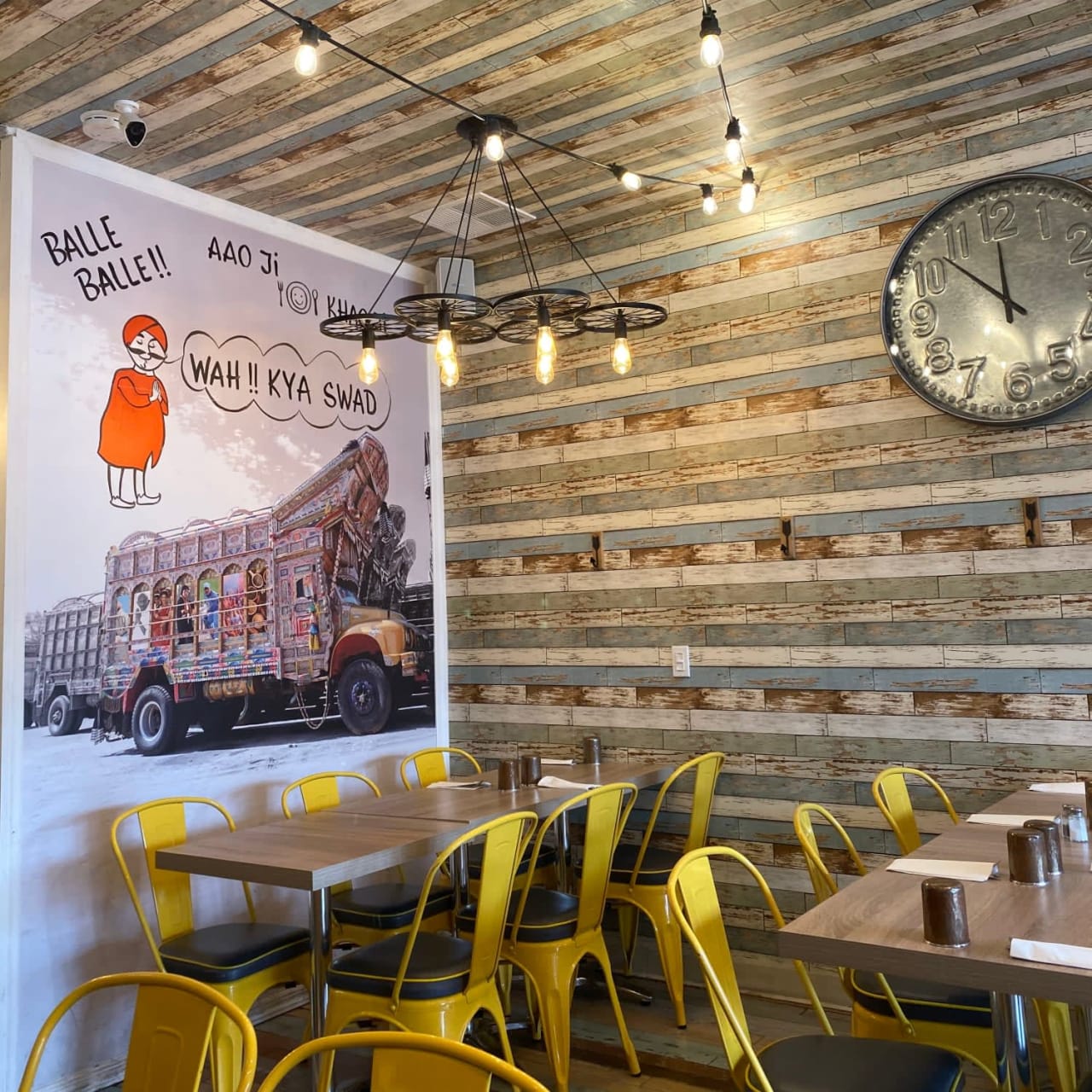 When we walked into Dhabewala Indian Shack, the vibe reminded my son of a small restaurant he went to in the district of Khar, outside of Mumbai itself. The walls were decorated with elaborate designs of street food in India, along with the stores and stalls themselves. It was bright, airy, and smelled immensely of delicious spices. When we sat down, we opened the menu, and to all of our surprises the specialty of this restaurant was Mumbai and Punjabi style street food! We started with chai, Indian hot milk tea flavored with spices like clove and black pepper. It was hot, sweet and spicy, and was the perfect palate cleanser for the food we were about to eat.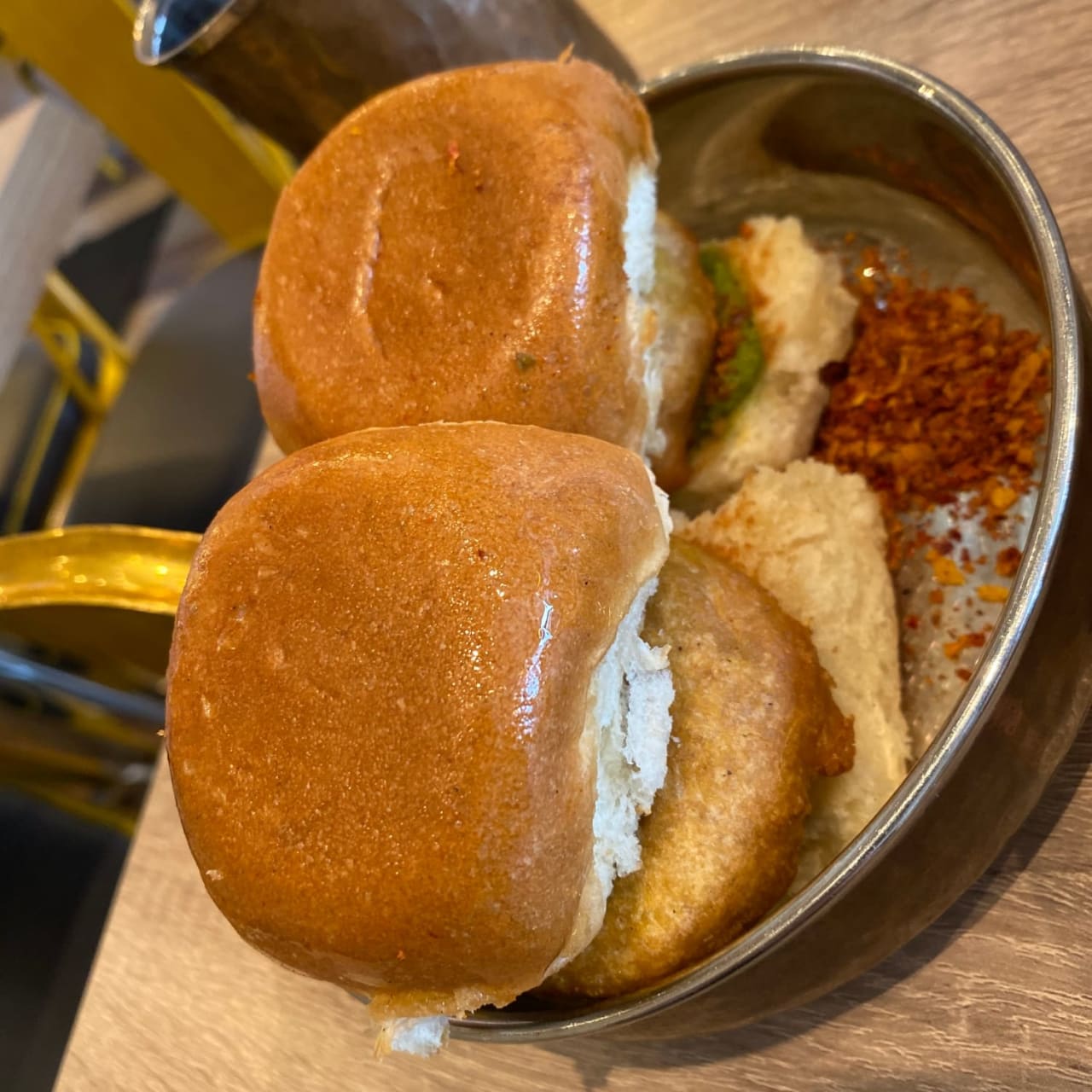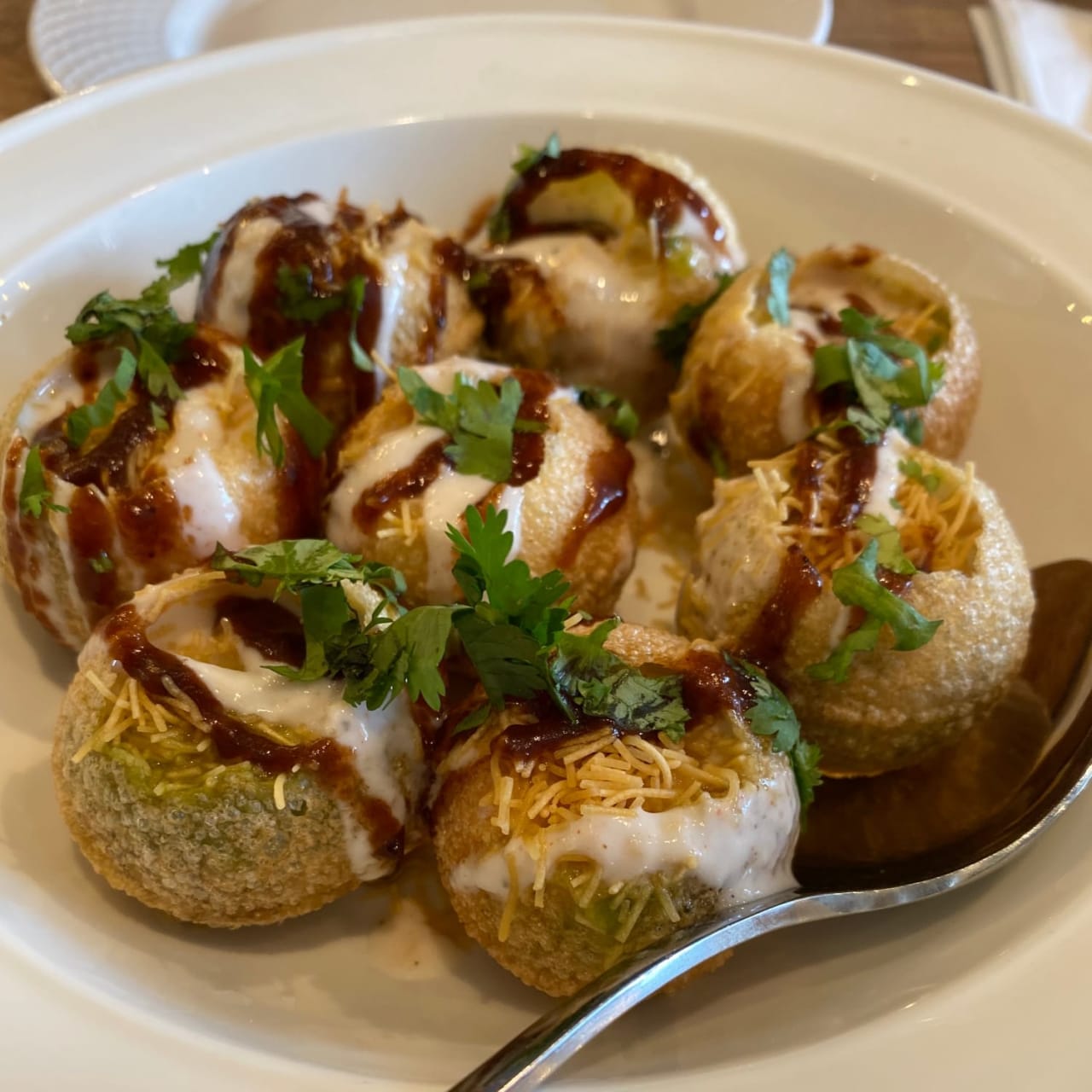 For appetizers, we decided on the vada pav, a fan favorite, along with the dahi puri. The vada pav was spicy and flavored with coriander and chili. It is basically a potato mash on top of extremely buttery and rich buns, reminiscent of a potato bun. The dahi puri not only looks amazing, but is fun to eat. They are crisp, fried hollow shells filled with potato, yogurt, and chutney. You are supposed to eat them all in one bite, and it was fun to watch us try to eat them! At this point, we realized we definitely over ordered, but could not stop.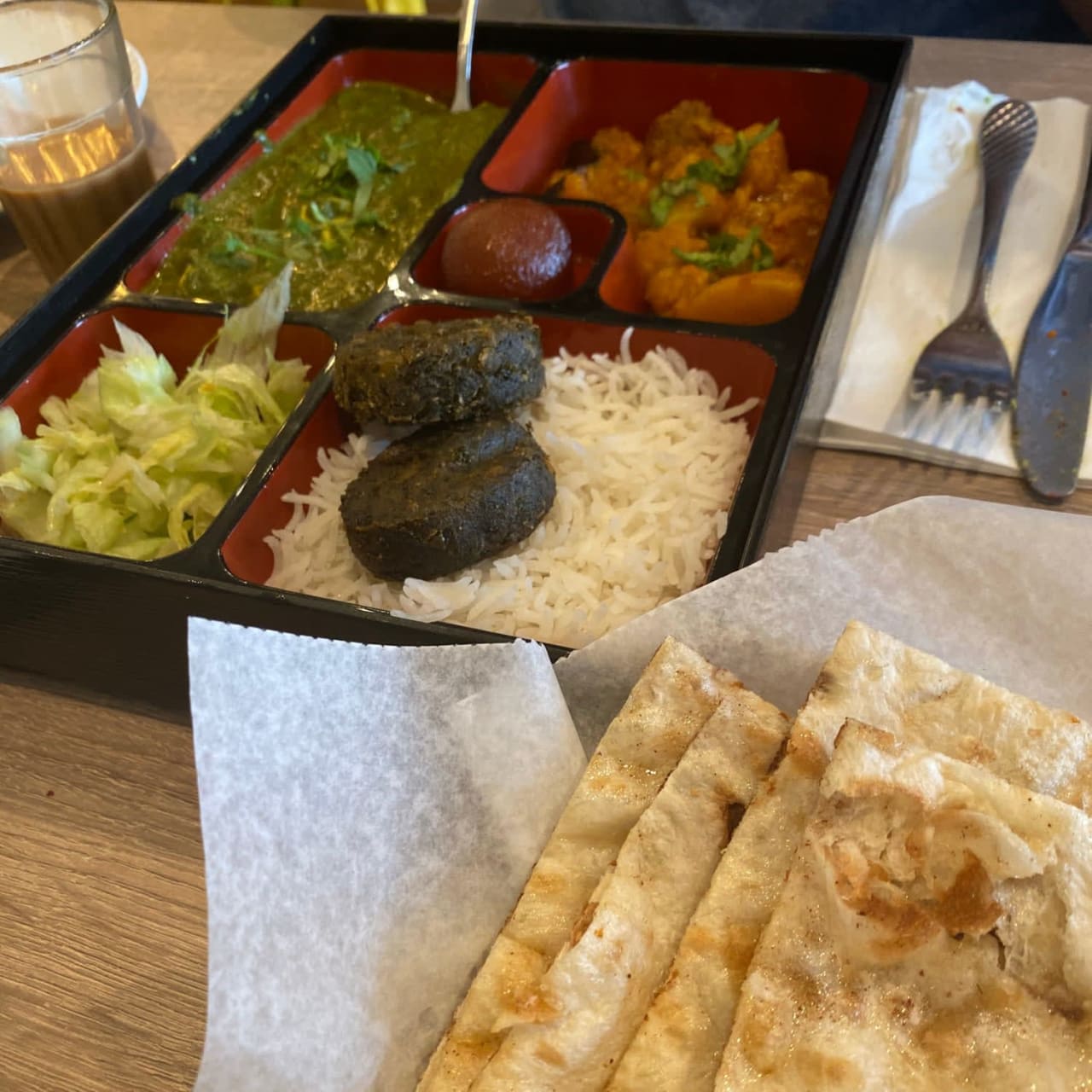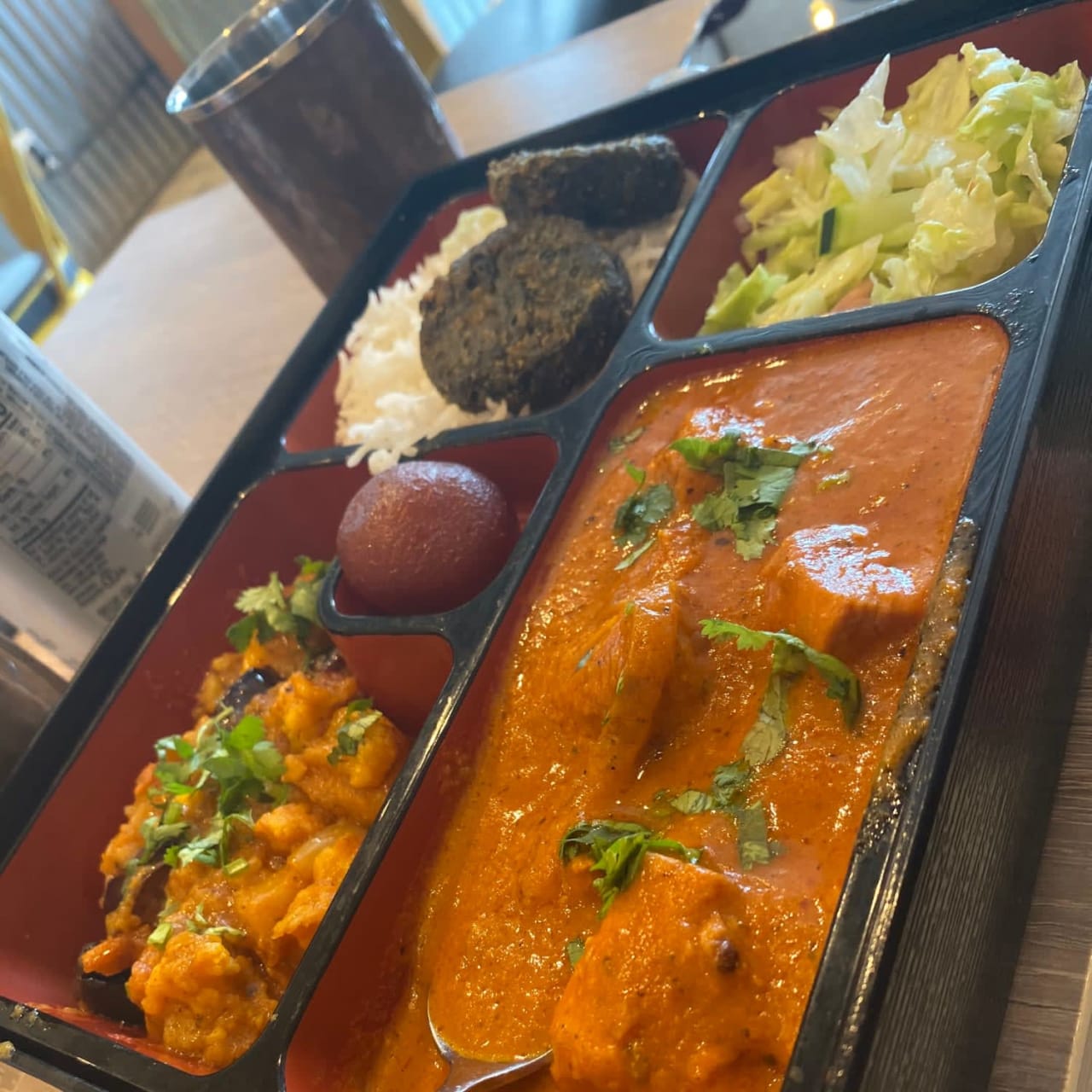 We decided on two different lunch specials: the chicken tikka masala and the palak paneer. Chicken tikka masala, an Indian inspired dish actually invented in England, is a rich tomato cream sauce with chicken and curry. It was creamy, and accented with cilantro and turmeric.

Each of the lunch specials were HUGE, and served with white rice, a side salad with chili, two vegetable patties, naan, a side vegetable of the day, AND a piece of gulab jamun (a sweet, Indian fried dough covered in a simple syrup). The palak paneer was amazing; ground spinach, garlic, and spices with chunks of paneer (an Indian style soft cheese). The potato and cauliflower dish served on the side was even better, and we left not one bite on any of the plates. For an inexpensive lunch or dinner, head to Dhabewala for the best Indian food we have experienced in Connecticut as a whole.
13 High Ridge Rd, Stamford, CT 06905