There are a few Greek restaurants in Stamford, but I have never been to such an authentic, homey yet upscale restaurant in town like Kouzina Taverna, located downtown on Main Street. Main Street is home to many great restaurants and bars, but this recently opened spot already has climbed the ranks to become one of the hottest restaurants in Stamford. On the outside, the restaurant has been styled to match something you would find in Santorini or Mykonos, with a white and blue design that sends you straight to Greece. When you walk in, the ambiance makes you feel warm and comfortable, and the smell of the food invites you to order more off of the amazing menu than you normally would.
The menu features some special Greek appetizers, like the spanakopita, dolmades (grape leaves) and saganaki (fried fresh cheese), along with other dishes like octopus, skordalia (potato and garlic dip) and hummus (which is actually a Middle Eastern dish, but is found at a lot of Greek restaurants as well). We settled on the spanakopita, which were perfectly crispy and golden brown on the outside, with a gooey, warm spinach and feta filling.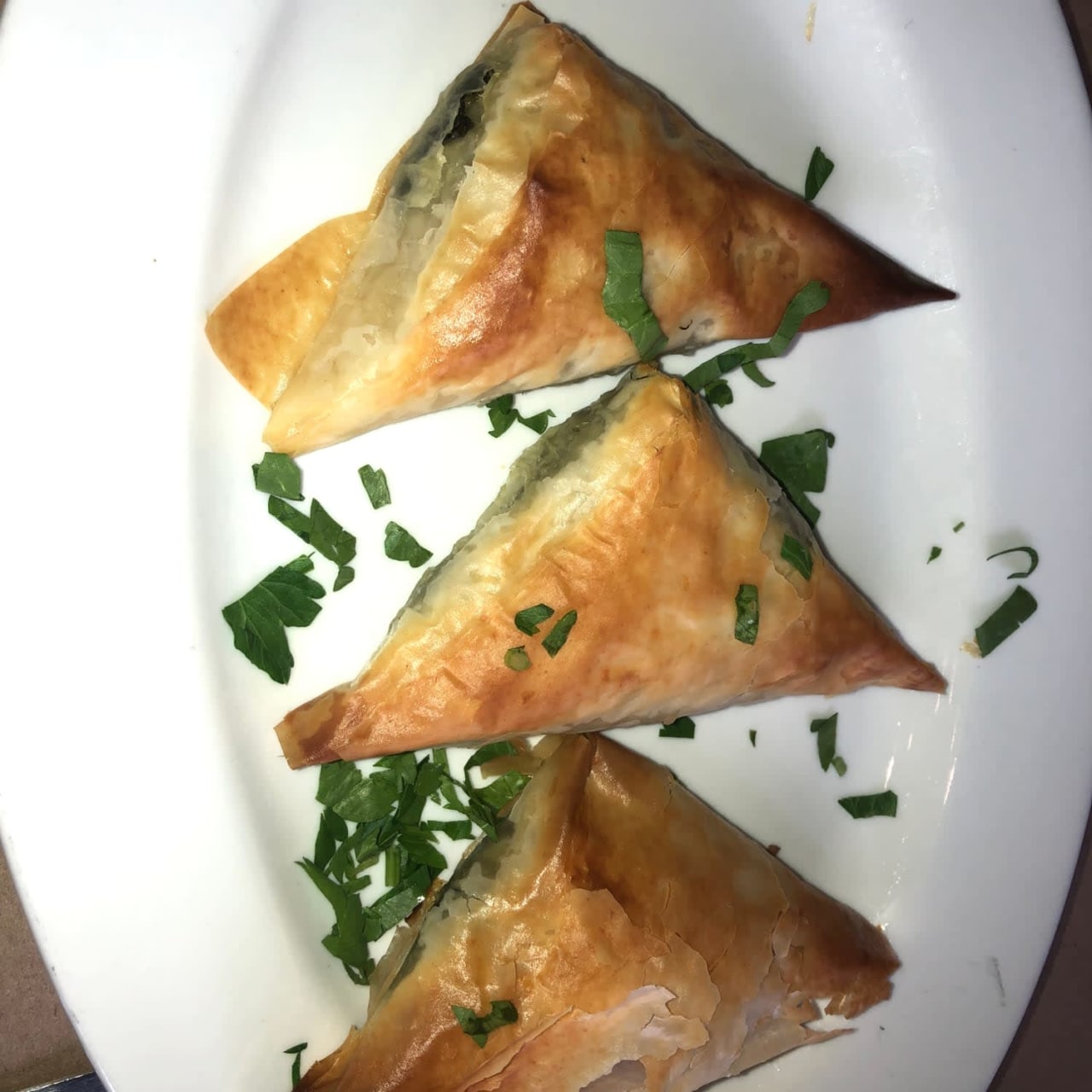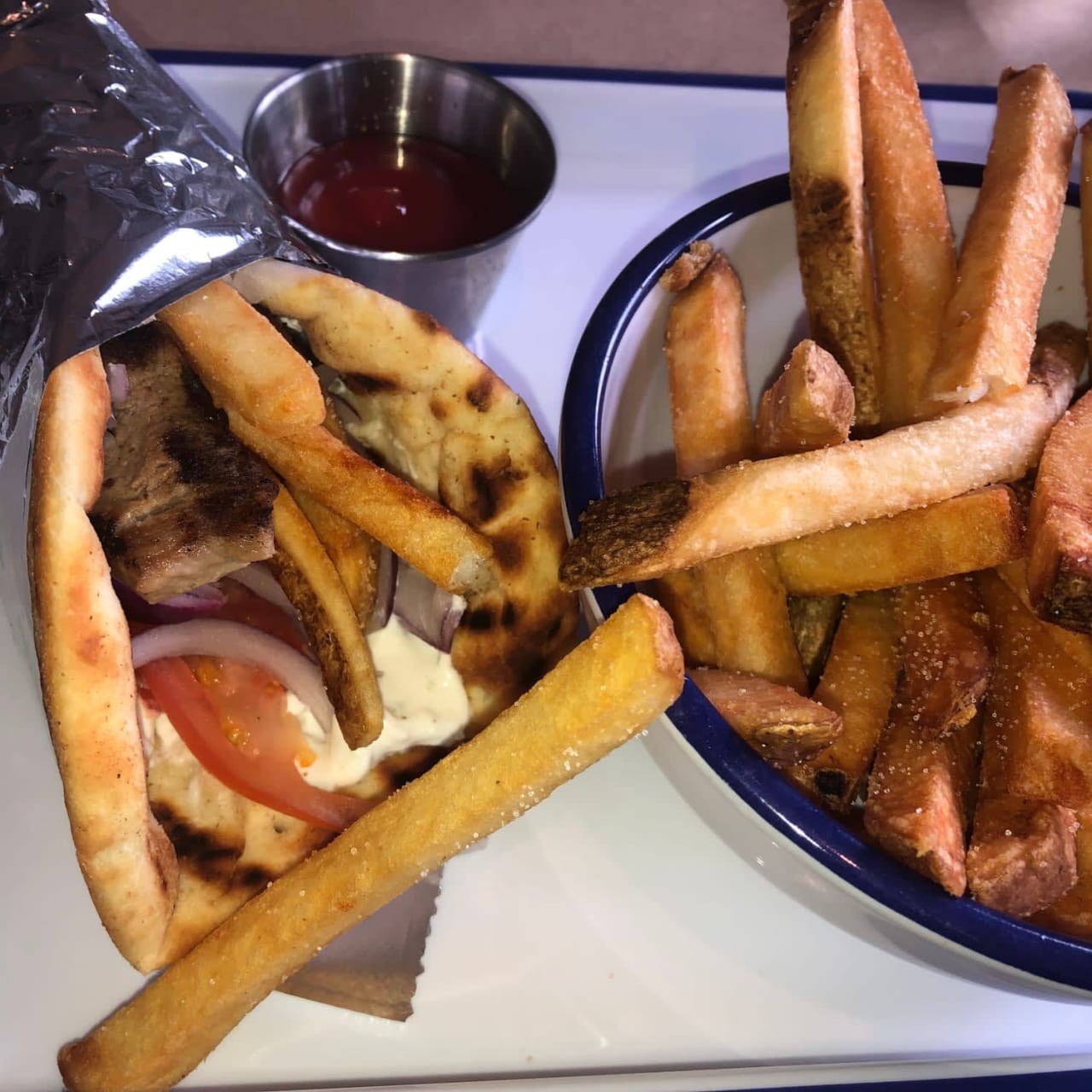 Because we went for lunch, we decided to stick to the pita wraps rather than the large variety of Greek entrees that Kouzina prepares, but we have heard that the restaurant prepares the best pastitsio (Greek baked pasta with cheese and meat) in the city.

​​​​​​​We ordered pork and chicken souvlaki pitas, which came with onions, tomatoes, french fries and tzatziki (a traditional Greek yogurt and cucumber sauce). The pork and chicken were cooked perfectly, crunchy on the outside and succulent on the inside, and the french fries were great paired with the tzatziki. The pita, usually something that a lot of restaurants skimp on, were delicious and soft, and not doughy or dry as I have tried at other Greek and Middle Eastern restaurants.

Even though we were filled, we were convinced to look at the dessert menu, and our eyes were drawn to the loukoumades, small Greek donuts covered in a honey syrup and nuts. They were not too sweet, and melted in your mouth. The syrup soaked into the donuts, and added a slight cinnamon-honey flavor to the donuts. Kouzina, even though new, has proved its place in the downtown Stamford restaurant scene, offers real Greek food at an affordable price, and I know that I will be back here on a weekly basis.
223 Main St, Stamford, CT 06901