Stamford has always been a hotspot for homestyle Italian restaurants, with family owned places scattered throughout the city featuring hearty, rich and delicious specialties. I have driven down Broad Street in the downtown area countless times during my life in Stamford, and I often overlooked the countless restaurants that dot the street. Recently, I drove past Zaza, an authentic Italian-style gastro bar, and decided I had to take my family there. Directly in the city center, steps away from the shops on Bedford Street and the nightlife on Summer Street, this restaurant has it all. Once you walk into the restaurant, you are welcomed by an extremely cozy environment, with people sitting throughout the bistro-style restaurant, eating the specialty small plates and drinking from the extensive wine list Zaza offers.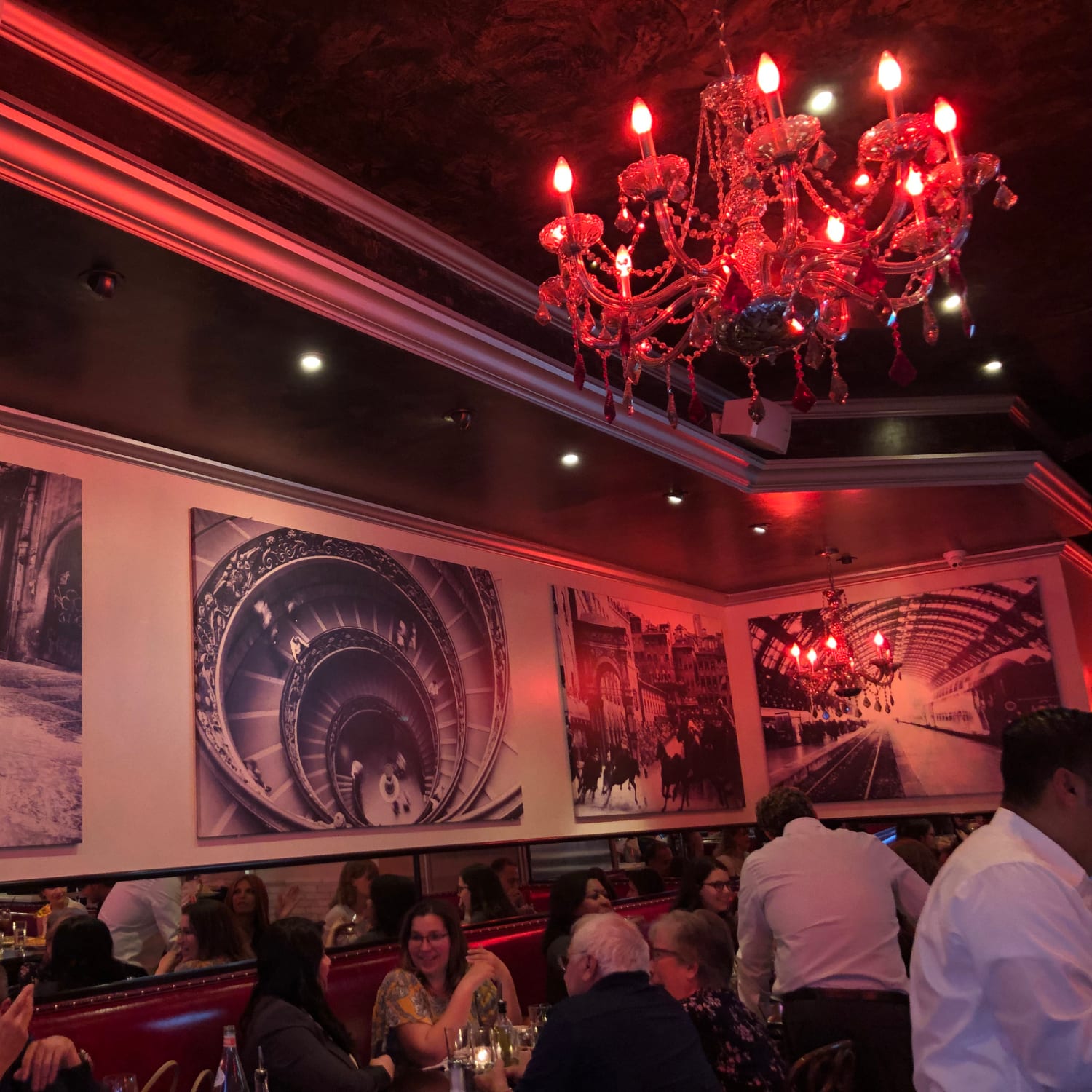 This is a fun restaurant, with people of all ages enjoying their meals, and is not the place to go to if you want a quiet dinner but rather where you go when you want to experience how an authentic, yet modern Italian restaurant works. The menu is stuffed to the brim with multiple small plates, pastas, and main courses that sounded as delectable as they truly were.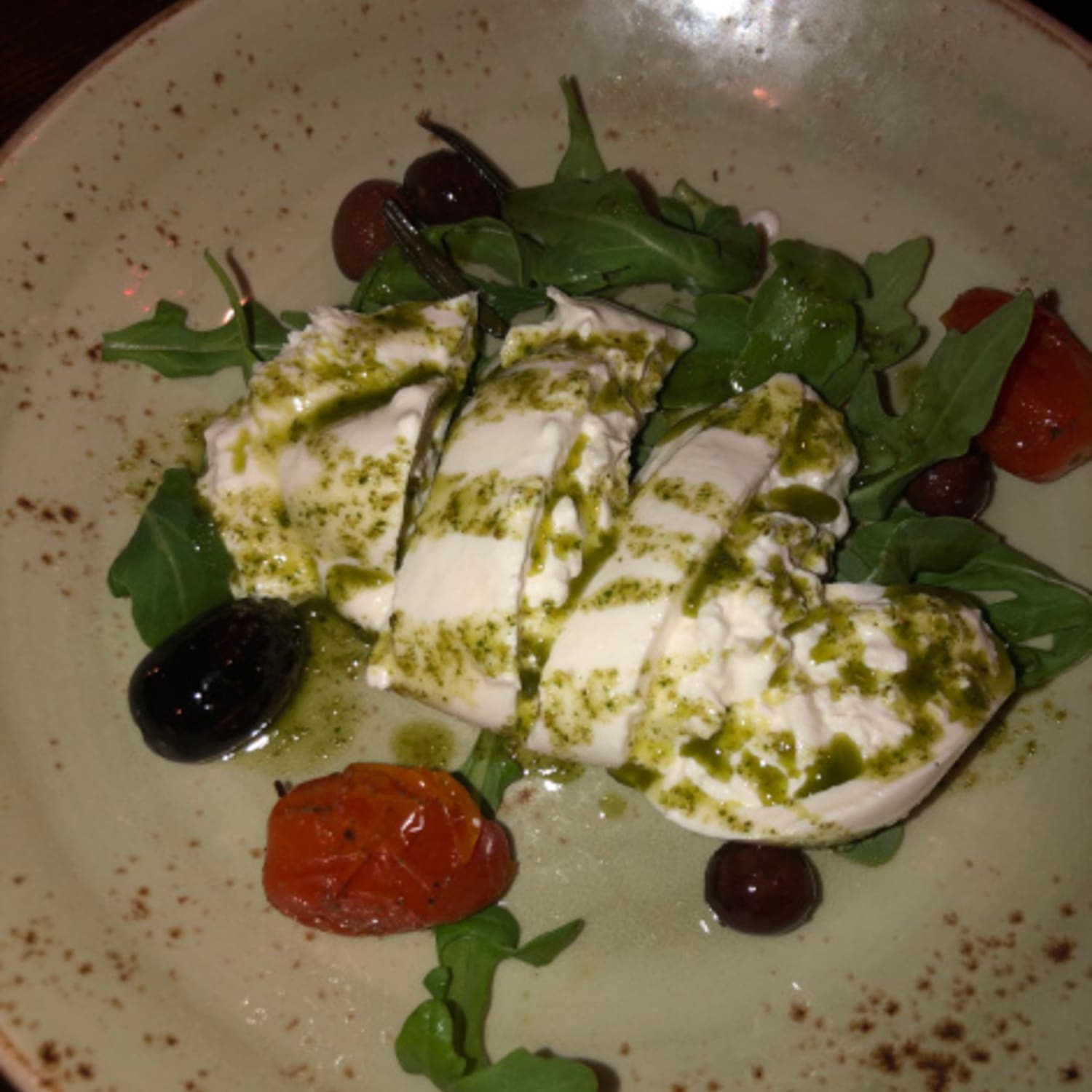 To start, we decided on the burrata (a stuffed Italian mozzarella with a classic, fresh mozzarella outside with a creamy, sweet filling), the meatball tasting plate (a mixture of Zaza's classic meatball, a turkey option, and the spicy house recipe), as well as the fan favorite of fried calamari. The burrata practically melted in your mouth, leaving only tastes of fresh milk and the spicy afterbite of the fresh olive oil.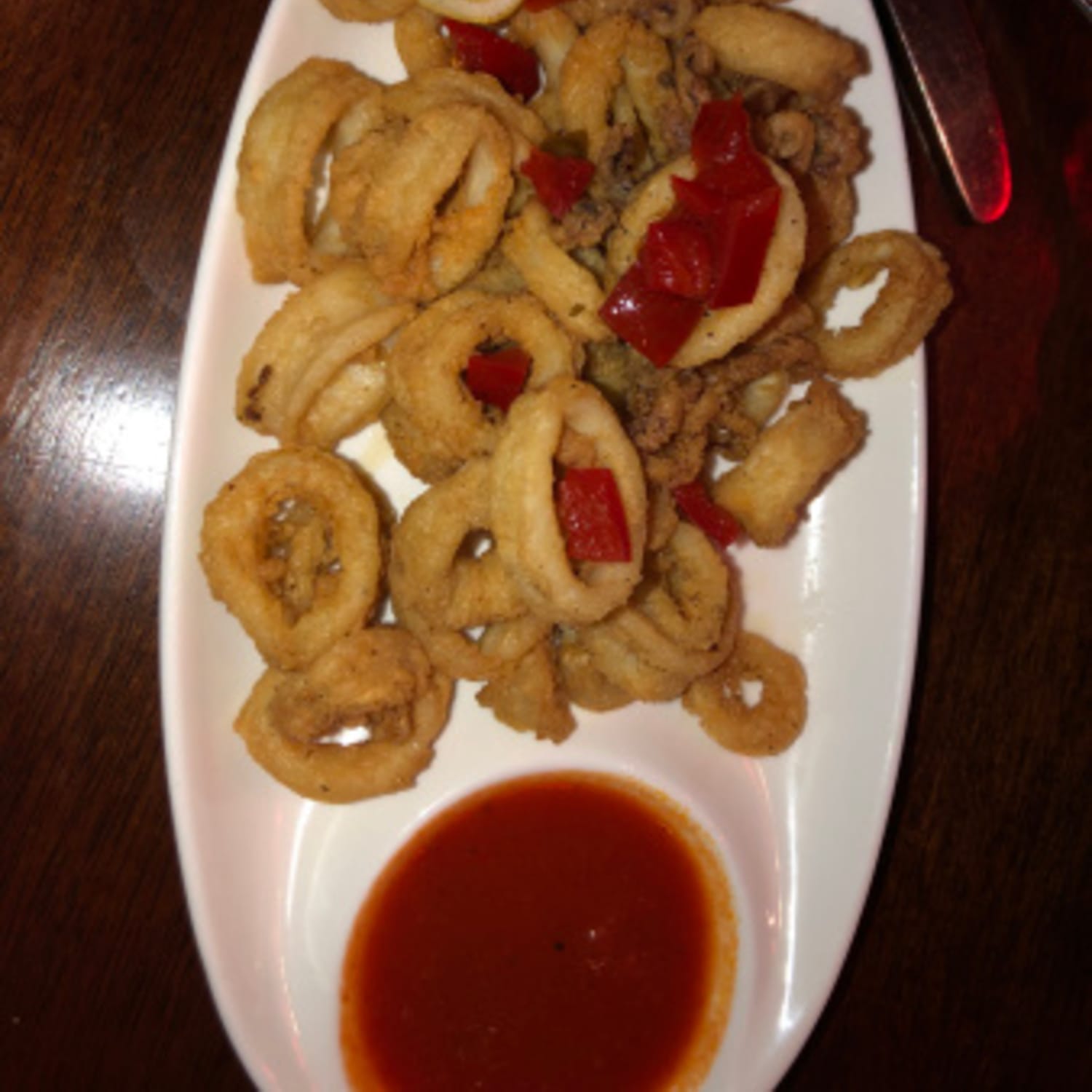 The meatballs were light and flavorful, with our favorite being the spicy, chili based one. The calamari, easy to find on a menu yet hard to perfect, was crispy and fresh, and the squid itself was tender to the bite.
Watching the waiters walk by with plates of pasta of all different sizes and shapes, we decided to order four very different styles. The gnocchi pesto was soft and supple, with the fresh bite of basil cutting through the richness of the pasta.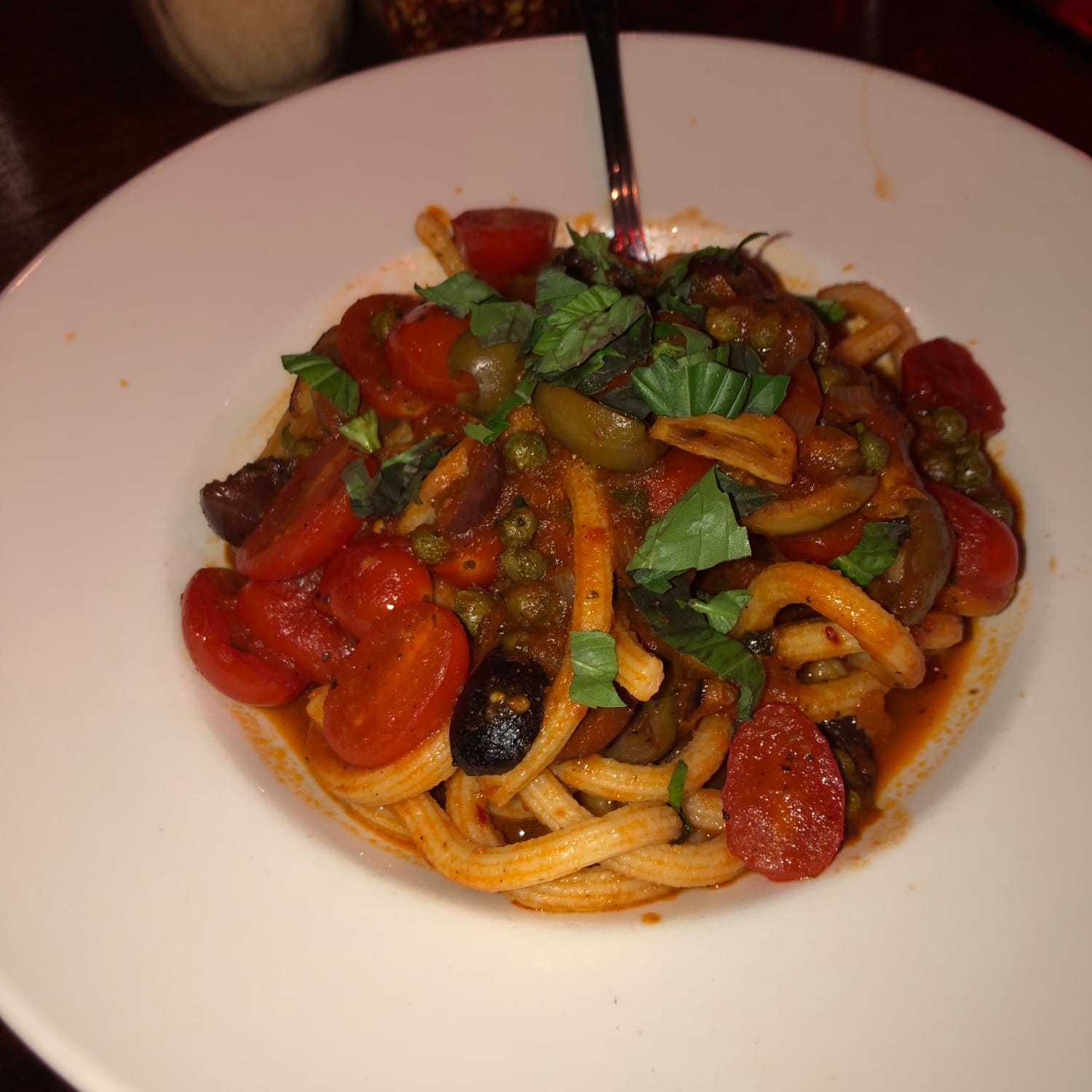 Even though fettuccine bolognese is a classic option, Zaza stepped it up with the fresh, housemade fettuccine and a spicy meat sauce.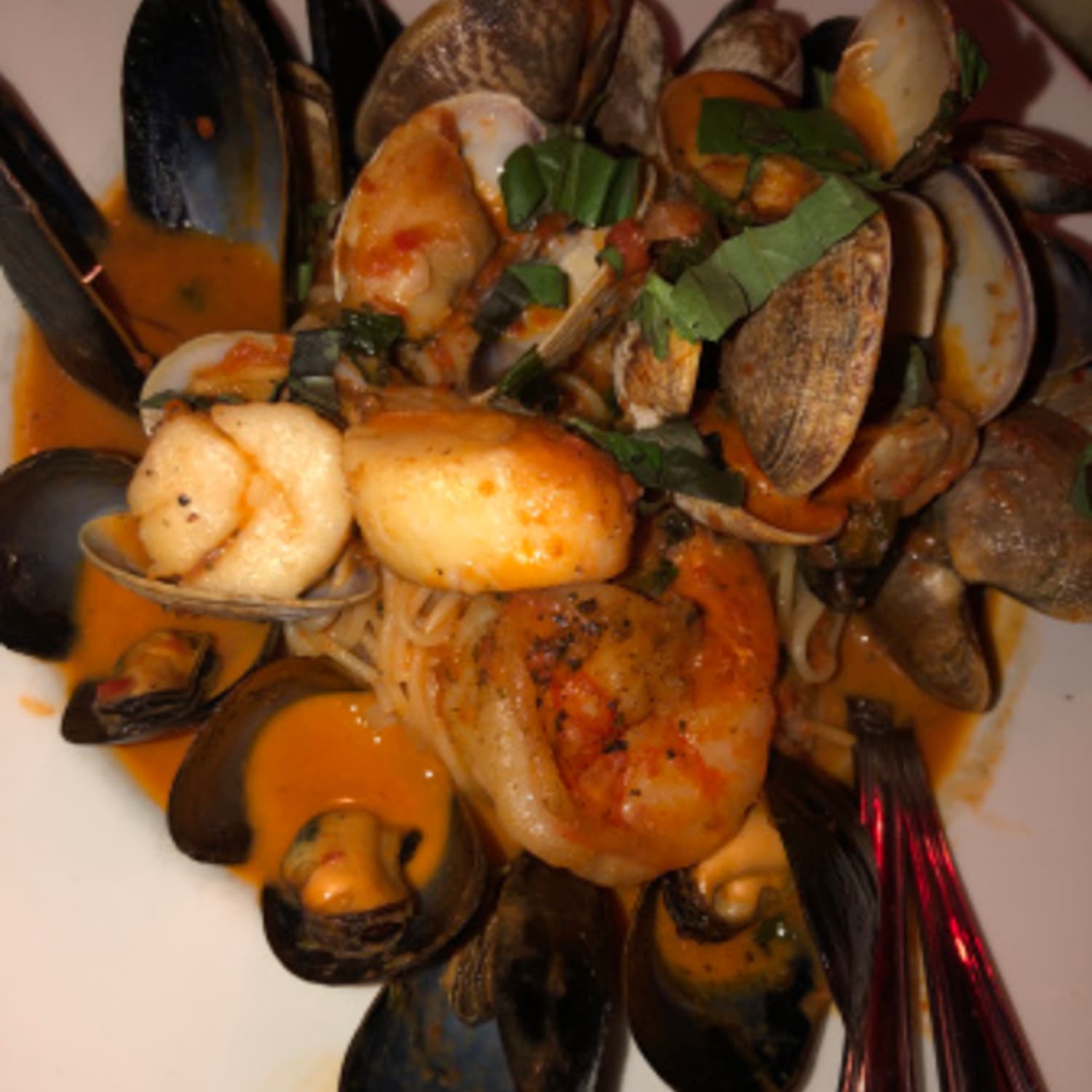 Both the bucatini puttanesca and the angel hair marechiara were superb, with the bucatini being briny and flavored with olives and anchovy, and the angel hair being perfectly al dente and covered in loads of fresh and perfectly cooked mussels, clams, and shrimp.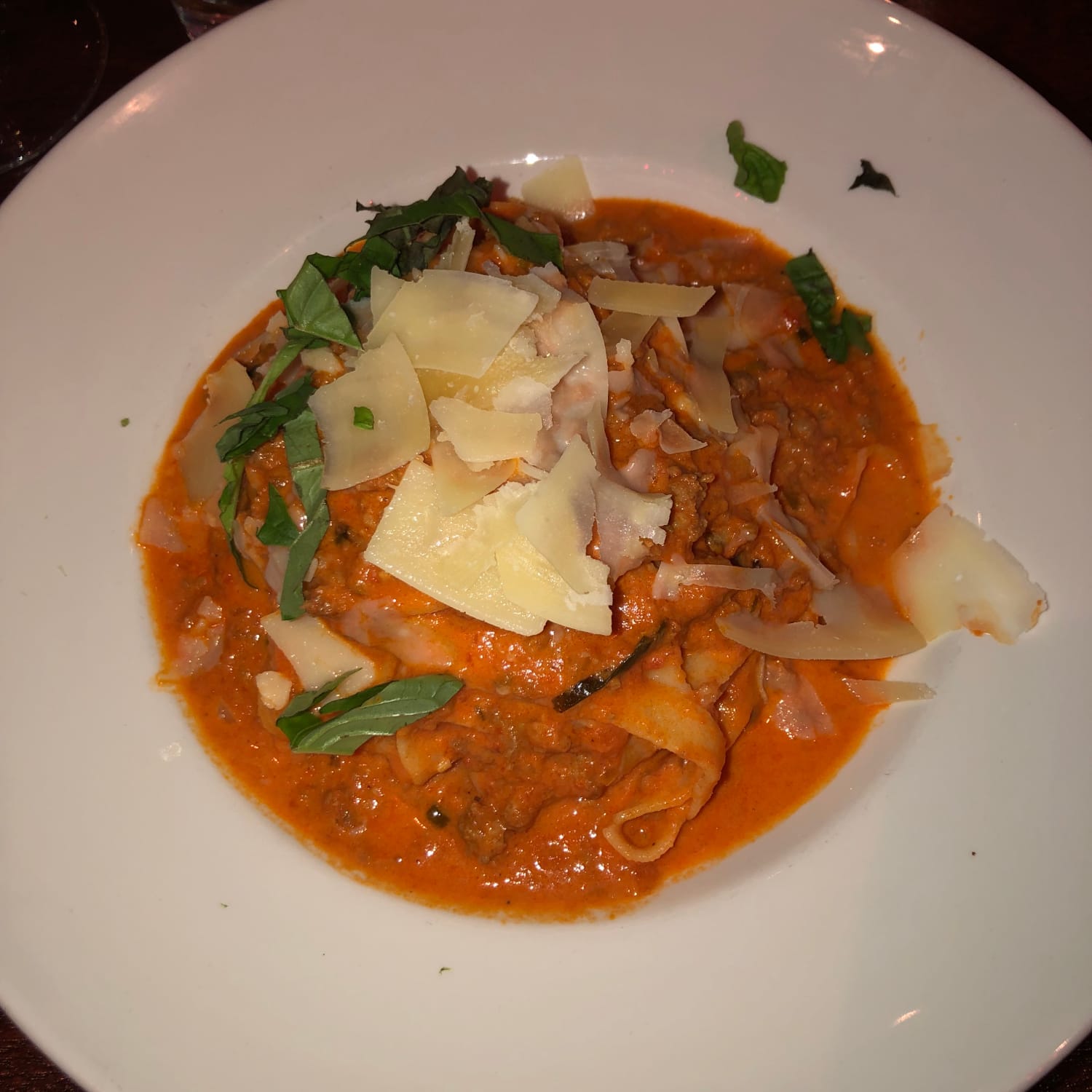 We definitely ate more with our eyes than our stomachs, and by the time the plates were cleared away, we simply had no room for their dessert menu, or their cappuccinos which came from the high-tech Italian machine in the corner. Overall, Zaza provided a traditional Roman style meal and atmosphere, and we will be definitely be back within the month.